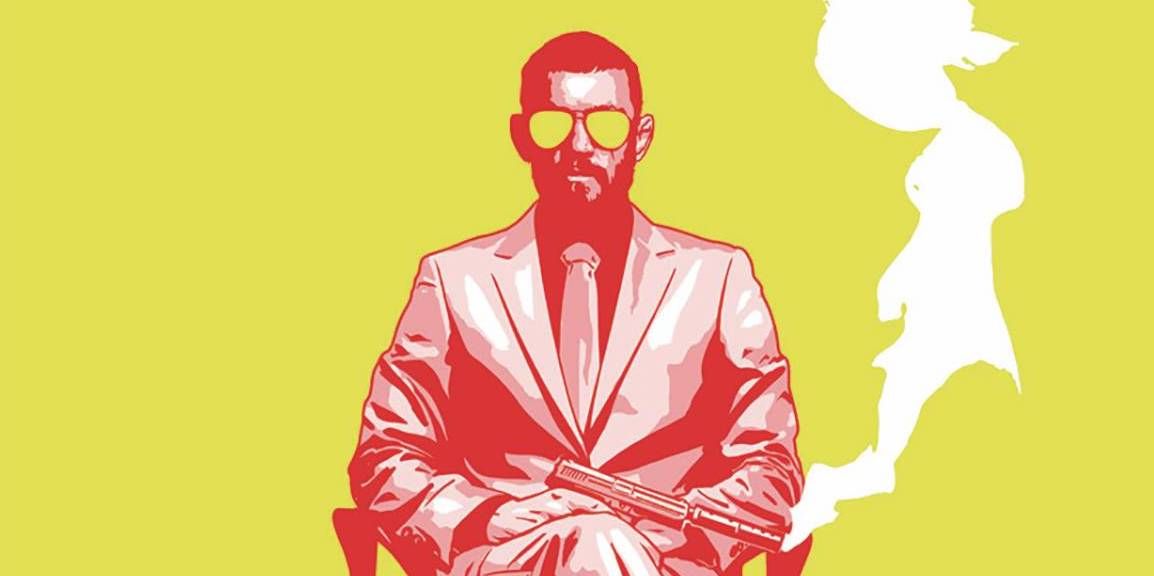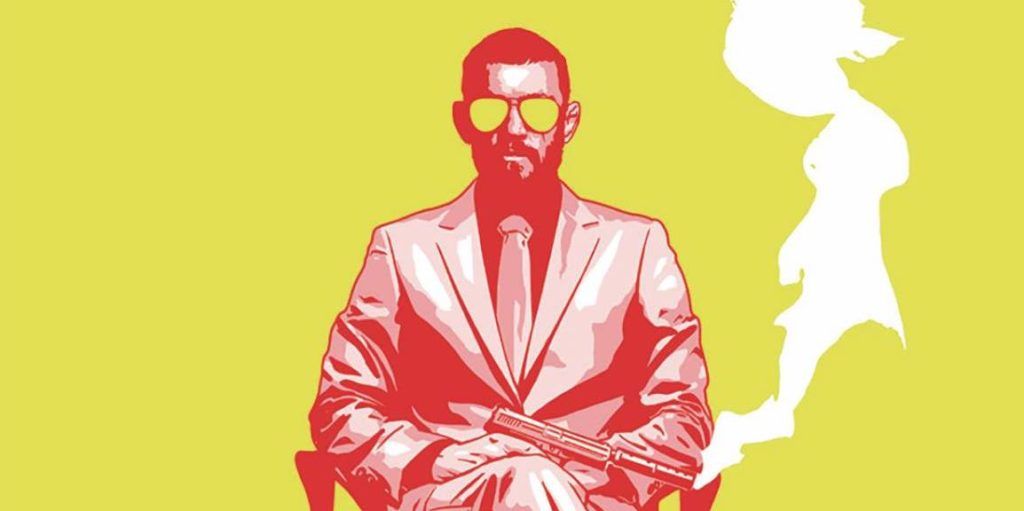 Advance Review: American Ronin #1 (of 5)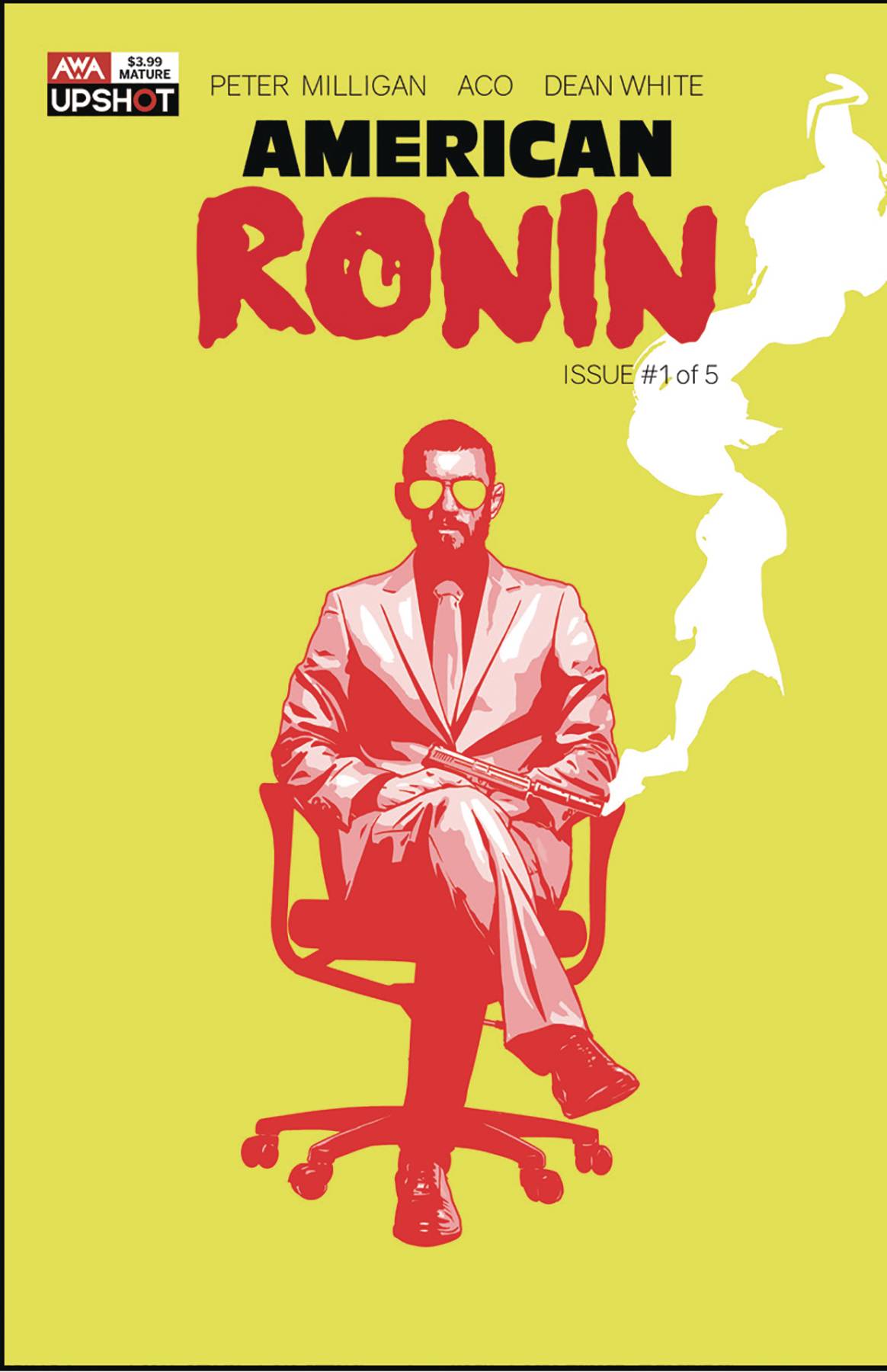 As a treatise of the kind of world that we may well be heading for; if we are not there already, this new book from Artists Writers and Artisans (AWA) "predicts" a world controlled not by governments, but ruled by corporations.  This world order is kept in-line by highly skilled operatives that have been technologically enhanced.  Think Bloodshot as a private police force.
However, one such operative has broken free from his control; one such operative is looking to get revenge on the various corporations who seem to have done something traumatic to him in the past.  Think Bloodshot meeting John Wick.
I have been a fan of Peter Milligan since his Batman days.  Admittedly, some would say that was not Milligan's greatest work and that would be a fair shout.  Still, he has the talent to take a few influences and weave an exciting, thought provoking and maybe a little more action packed series than you may expect.  Milligan fills the book with a couple of recognisable elements and weaves an almost shadowy "in real life" element, depending where you fit on the conspiracy scale.  With very recognisable influences in play, my worry was that the writing may seem lazy; nothing could be further from the truth.  Milligan sprinkles in a few characters, in an interesting and intwining way.  At this point, the Ronin may not have the readers sympathy; Milligan is teasing out his history, which i am pleased about as this adds weight to future issues, bearing in mind that this is a five issue run.
The art is provided by Aco who has spent time on a number of DC books including Deathstroke and Midnighter.  A perfect choice then for an action based book.  with strong lines, Aco's figures look great with a real world nod.  There is also the really clever page layout and the mix of panel sizes that do not rely on the dreaded nine panel page that seems to pervade any number of comic books at the moment.  The colors are supplied by Dean White who gives the book a kind of neon undertone which give the book a near future feel.  Letterer Sal Cipriano does a great job considering the amount of verbiage that Milligan provides; Cipriano doesn't let the letter detract from the pacey art.
Say what you like about Artists Writers and Artisans bur over the last few months, they have been delivering some excellent books covering a wide range of topics and flavours.
Writing – 5 Stars
Art – 4 Stars
Colors – 5 Stars
Overall – 4.5 Stars
Written by; Peter Milligan
Art by; Aco
Colors by; Dean White
Letters by; Sal Cipriano
Published by; Artists Writers and Artisans (AWA)