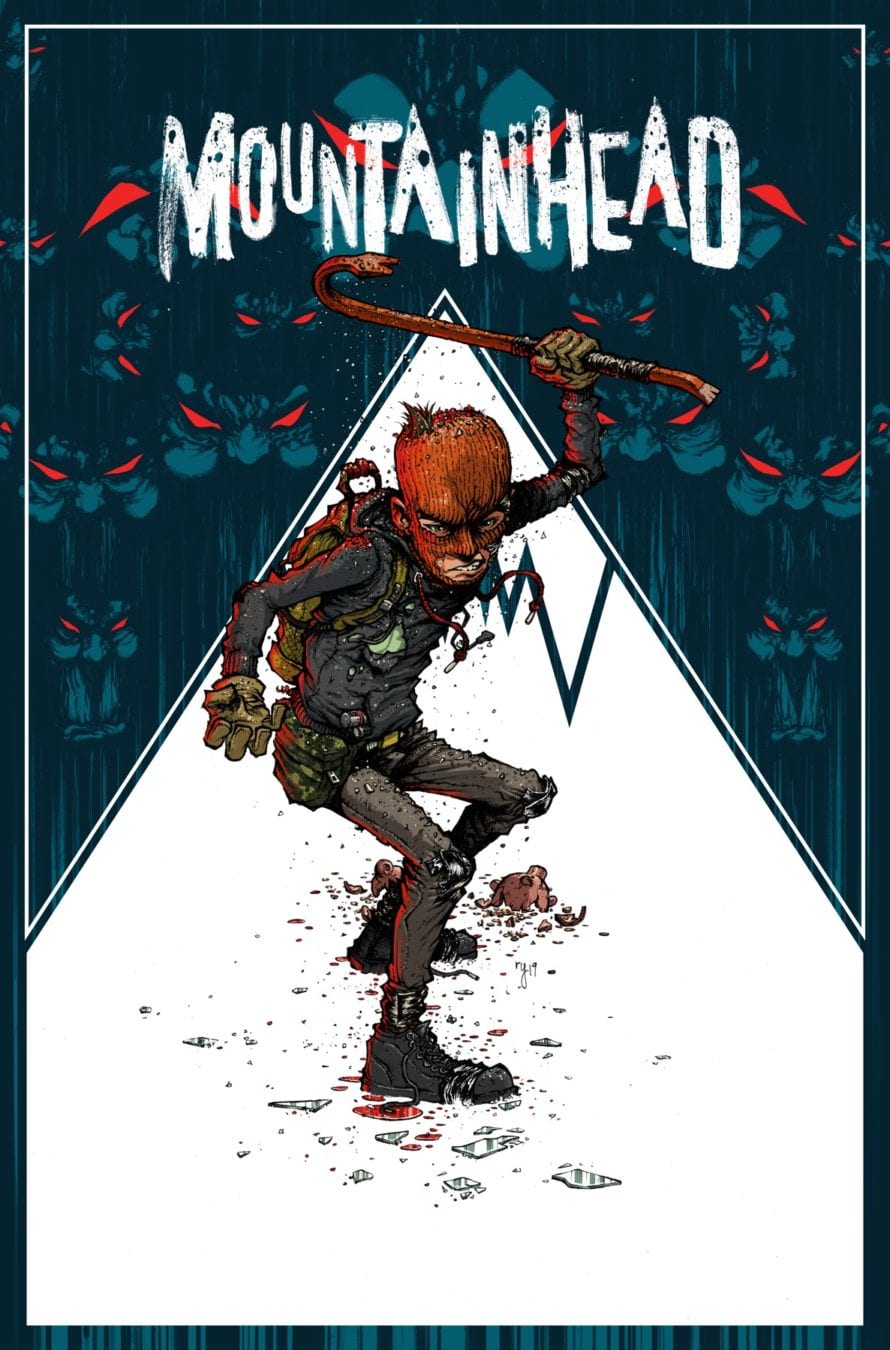 Advance Review: Mountainhead #1 (of 5)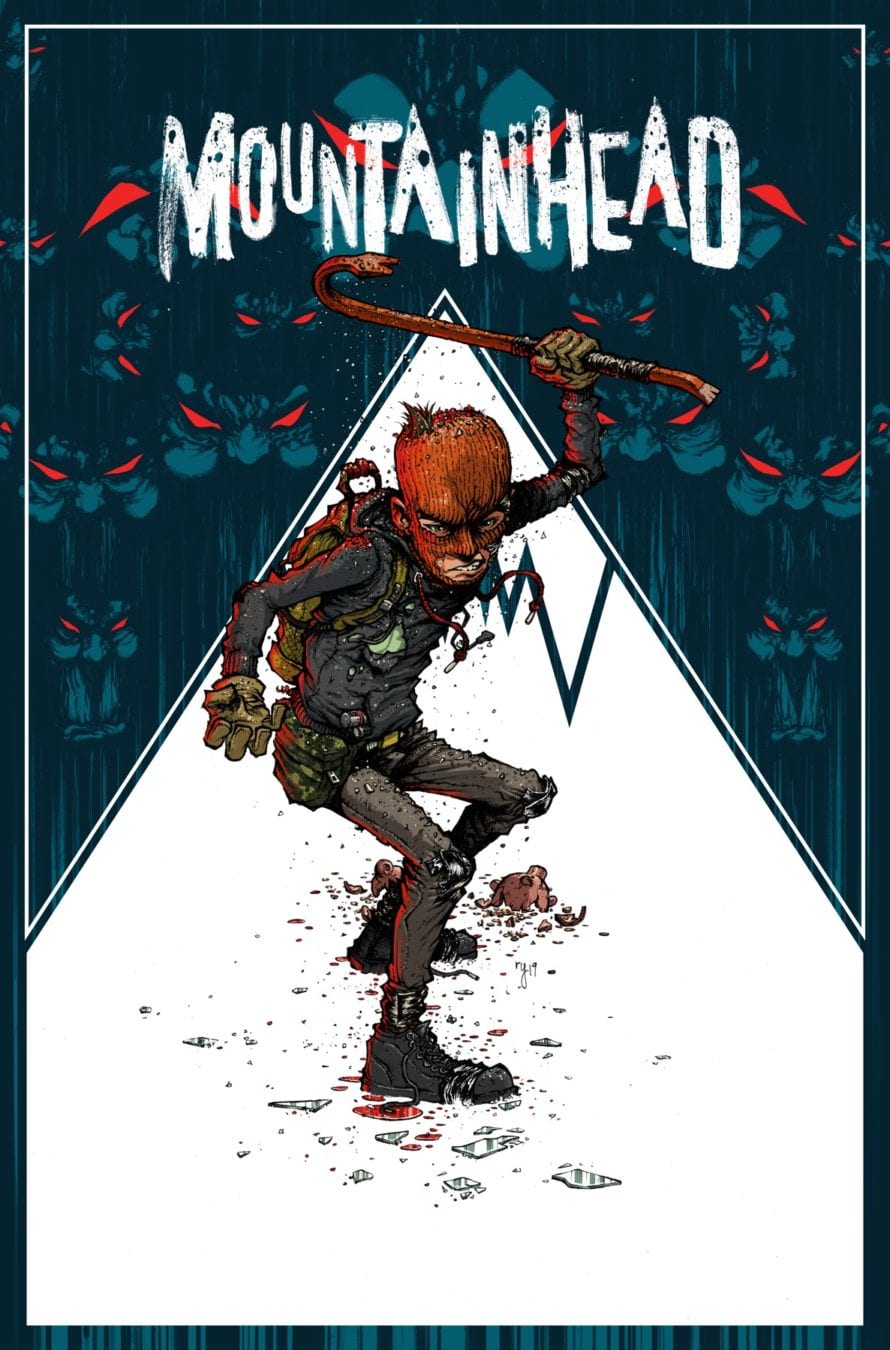 IDW Publishing, taking a break from the realms of Star Trek and Power Rangers are back in true indie mode with their new book due out in August, featuring the impacts of paternal beliefs, as skewed as they may seem.
Abraham Stubbs is dragged across America by his "off the grid" father Noah, eking out a living by committing burglaries.  But what was Abraham's first theft?  Throw in the mystery of a lone survivor, bloodied and beaten coming down the mountain and you have the various pieces of a jigsaw, ready to be formed even if you are not quite sure how the picture will look.
The book is written by John Lees, who penned a number of indie books including Sink and The Standard.  Here, Lees does his world building and breaking pretty quickly, which I found a tad refreshing.  With only five issues to play with, things have to get moving.  Where Lees excels is despite the pace, there is still plenty of characterisation in play to get your teeth into.  The dynamic between Abraham and Noah is interesting to see in a way that shows just how much of an impact and influence our parents can be.  For example, how many times have you caught yourself saying something to your kids, that our parents told you like "if you break your leg, don't come running to me!"  A trite example I know, and whilst there is a darkness inherent within this books, the idea is still valid.  The dialogue works extremely well as you follow Abraham's journey through one set of ingrained beliefs into, for him at least, a challenging world.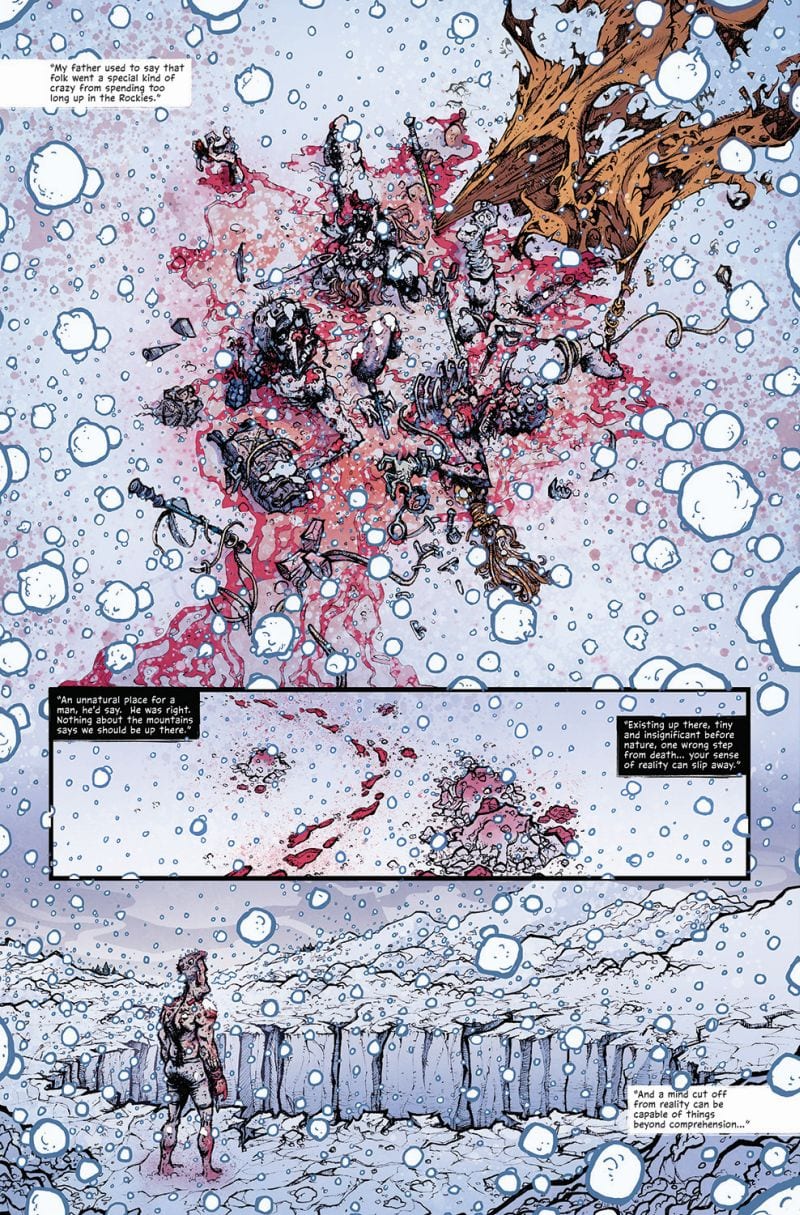 The art is provided by Ryan Lee, whose work you may have seen on a range of Valiant books, Not being a huge Valiant fan, the art came as a bit of a surprise.  There is a broken kind of feel to a lot of the characters, with bony knees, elbows and necks at odd  angles, that fits the story well.  Don't let the quirky art put you off; there is a lot emotion shown in some of the quieter parts of the story with the panels of Abraham on the bed with the electric guitar especially moving.  The panel layouts are great, clearly showing the reader that this is truly Abraham's story.  With the colors intimating the same level of darkness as parts of the writing, I would interested in knowing how colorist Doug Garbark took his cues from Lees to deliver an aesthetic that is superbly crafted.  Finally, letterer Shawn Lee adds the finishing touches with a font that whilst looks slighter smaller than the norm, does have a handwritten, jerky style that helps connect to both the characters and the art style.
An interesting taking on family dysfunction that is wrapped up in a an exciting psychological thriller and horror story.
Writing – 5 Stars
Art – 4 Stars
Colors – 5 Stars
Also Tune-In to UCPN's Outside the Panels for an awesome interview with John Lee's
Written by; John Lees
Art by; Ryan Lee
Colors by; Doug Garbark
Letters by; Shawn Lee
Published by; IDW Publishing
Final Orders Due: Jul 22, 2019
In Shops: Aug 14, 2019