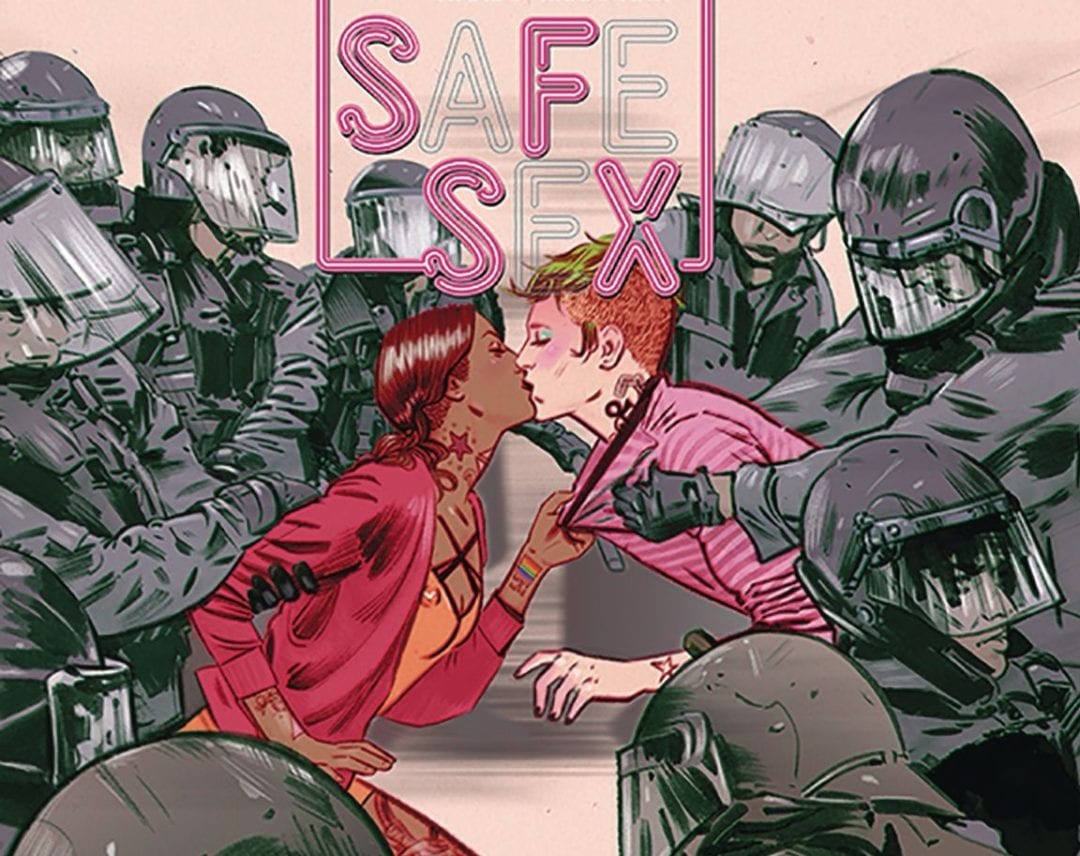 Advance Review: SFSX Safe Sex #1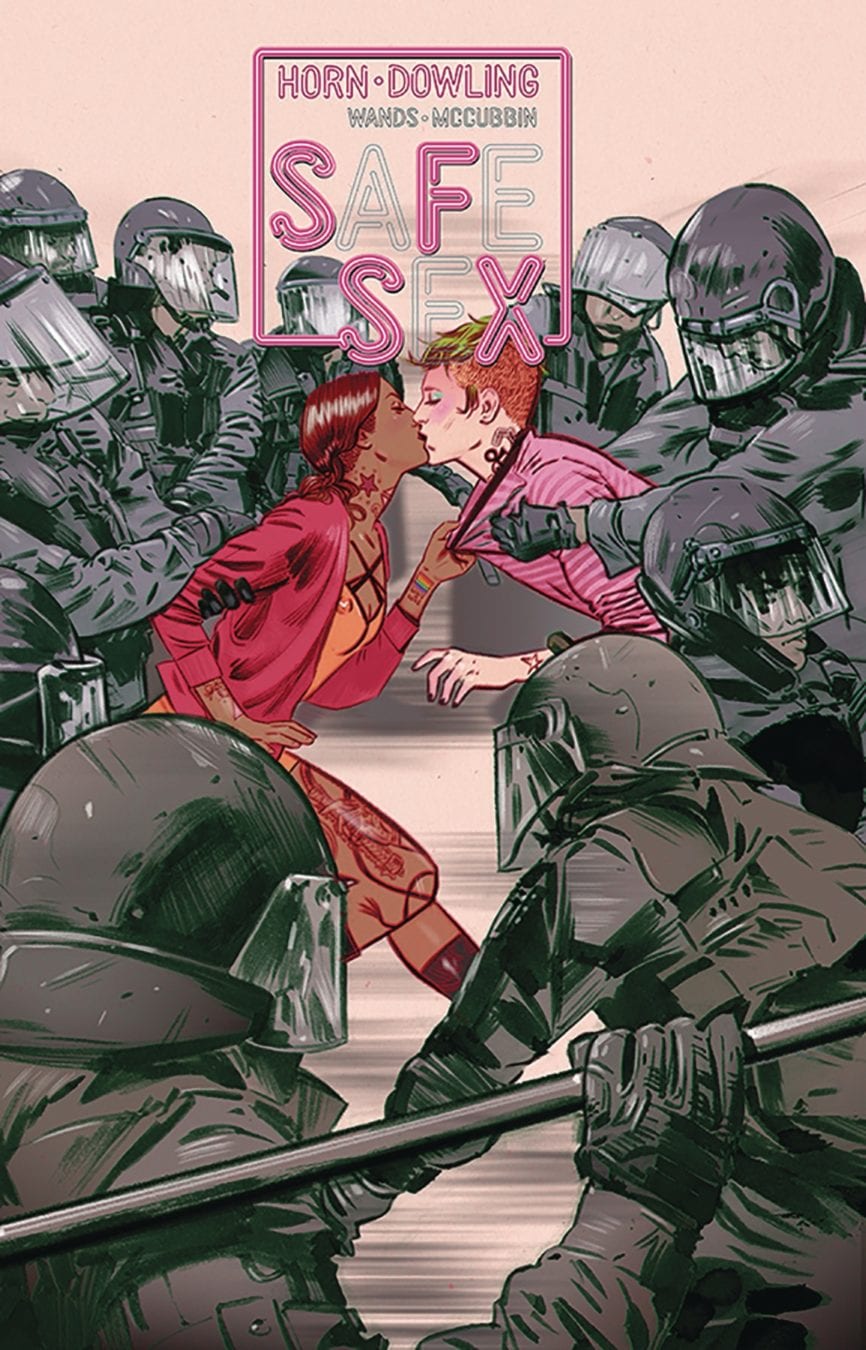 Sex.  The majority of adults are having it, in some way or form.  The world is becoming more  aware of and  accepting of "kink", through movies, TV shows and social media.  Seems like  everybody and anybody has their own thing.  And so they should.  But what if  things weren't as progressive?  What if the state demanded that if you have sex it had to  be on their terms, in the only way that the state would allow?  No bondage.  No multiple partners.  No same sex partners.  No high heels.  Worse of all, no fishnets!  This is the exact scenario in this new book from Image Comics, written by notorious kink writer Tina Horn.
Avory is the crux of the story.  A film maker and patron of The Dirty Mind club, where, as the song says, anything goes; when the club is raided by the ultra conservative religious group sweeping America, The Party, she barely manages to escape.  Now three years later, she is suffering a life of straight sex, albeit with a little buzz, as she conforms to society whilst fighting her own desires.  However, when her husband makes a mistake at work, her life is thrown into turmoil and drives her back to the The Dirty Mind.  But after walking the "straight" and narrow for so long, will she be accepted and gain the help she needs to crash The Party's own Pleasure Centre.
With Tina Horn on-board, you know that this book is going to show different aspects of sex.  From the first page you are confronted by cavorting couples and groups.  This setup is much more than just "sex sells".  In fact we need to see this in order to understand what Avory both loses and misses as she lives her own version  of quiet desperation.  The dialogue between the Avory and her husband show a level of frustration that I am sure many couples feel when the moment is spoilt by real world concerns, be it making sure the condom hasn't split or picking up the cell phone straight after or even discussing the need to file the paperwork.  Through it all, we get to see and live Avory's frustrations at life, her situation, though she does run the risk of coming across a tad spoiled in comparison to her previous friends.
The art is supplied by Michael Dowling of Unfollow, Death Sentence fame.  Dowling's art has a style that I feel I have seen before.  The characters have a sort of real world look, curves are not over exaggerated, adding to the vibe that Horn is trying to create.  Whilst bodies are nondescript, the  poses that they find themselves in works well.  There is a lot of reading  in the book, and Dowling does well to keep the talking heads interesting.  In fact, one of the strengths of the art is the detailed facial expressions on show that convey a wide range of emotions.  With this being an advance copy, I don't have a colorist listed.  Whomever is was does a great job of creating a seedy society that feels murky in direct contrast to the pristine ideals of The Party.  Steve Wands is the letterer who has to contend with a huge amount of verbiage throughout the book.  He does well with different fonts used for inner monologue and speech showing the difference  of a life led and a life endured.
With the topic of the book being sex, and with the creators involved, it will no doubt garner a lot of attention.  If you are a fan of books like Bitch Planet and Unnatural you may well enjoy this  society versus sex romp.
SFSX Safe Sex #1 will hit comic book stores on September 25th.
Writing – 4 Stars
Art – 4 Stars
Colors – 4 Stars
Written by; Tina Horn
Art by; Michael Dowling
Letters by; Steve Wands
Published by; Image Comics