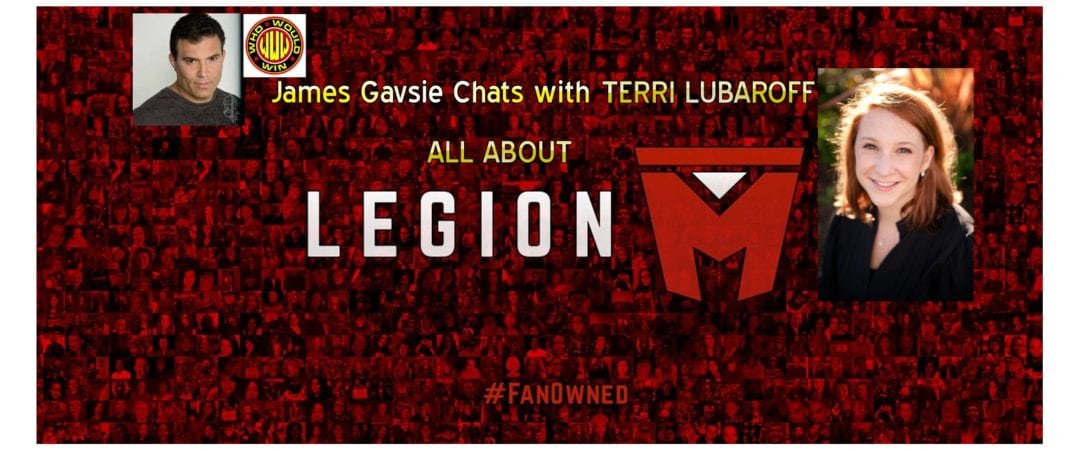 James Gavsie Interviews Legion M COO, Terri Lubaroff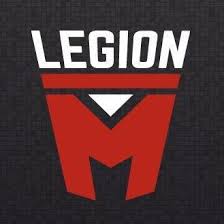 Legion M is an entertainment company like no other. Using data and information gathered from their literal 'Legion' of investors and members Legion M has been able to make some big as well as very smart moves to position themselves as a definite player within the entertainment industry. I was fortunate enough to be able to interview Terri Lubaroff, Legion M COO, who offered some key insight into what the company is doing, how it does it, and what Legion M considers their biggest asset.
JG (James Gavsie): Hi, Terri. Thank you so much for the interview. What's your professional background?
TL (Terri Lubaroff): I've got a very big background in entertainment. Since I was about 18 or 19 years old I have done everything from acting to producing to directing to writing. I worked in an agency. I've been a manager. I've been an entertainer for a while. Most of my career has been spent as a film and television development executive and producer. I'm also a bit of a serial entrepreneur. My first startup was in 1999. I've also worked in the comic book space off and on which means I am also a huge nerd.
JG: Saying you're a big nerd means you're good 'people', by the way. So, with your experience and background I can safely say that you've kind of seen it all and done at all. Which begs the following question. What made you decide on becoming a part of Legion M?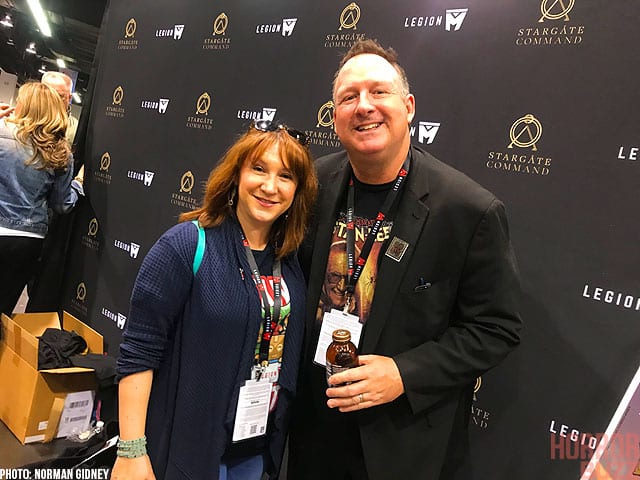 TL: Life is way too short. And when I met Jeff Annison (Legion M President) and Paul Scanlan (Legion M CEO) I knew they had a great concept. I don't care what company they would have started I would have followed them into a burning building. I think they are amazing people and they know how to put together a team that really works together and support each other. Legion M feels much more like a family and it's just a great working environment.
JG: That sounds great. So, how did you get started with Legion M?
TL: I was running Meltdown Comics at the time and I got a call I from Jeff Annison. He said: 'I have an idea I want to run by you' and that was that.
JG: So you were pretty much a perfect fit from day one. I'm getting this impression that you're very much ahead of the curve. What is giving you and Legion M this 'crystal ball' type of precision where you are able to understand and see where the entertainment industry is going?
TL: I wouldn't say I have a crystal ball at all. I would say I have a very curious mind. I'm very interested in futurism and what's next. My favorite magazine is Discover. And I just love kind of imagining what could be. As you know a lot of times executives are making decisions based on their gut. And I wanted to go a step further and ask 'Why?'. Why is a certain project so successful? What is it specifically that speaks to people? Why does it start off as one kernel of an idea and the masses change their lives over it?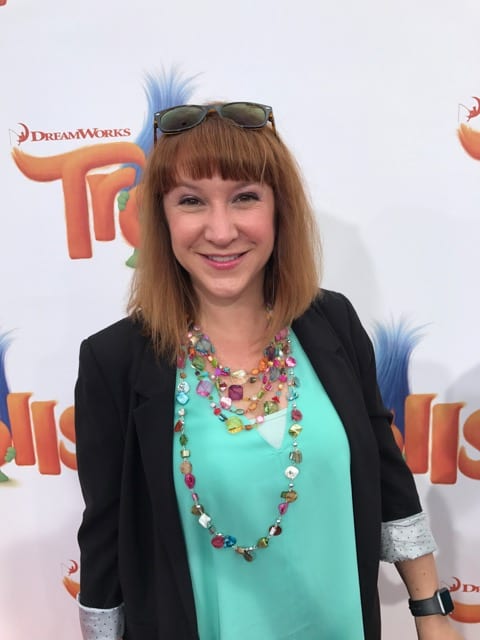 JG: Where do you find the answers to these questions?
TL:  It's in the data. Data tells a great story.
JG: Ok, so you compile and analyze the data. What then? What are the key indicators for you or waves of data or patterns that make you realize you need to go in a certain direction?
TF: For legion M we've developed particular platforms for that. These platforms are built specifically to help us understand that data. For example, we launched our Scout platform at Sundance this year. Scout allows anyone, whether they're at a film festival or not, to participate in our decision making process. So when you're an executive and you're going to film festival and you're going with the thought to acquire a feature film you usually have a team of people there who are watching all of the films and making that decision based on whether or not they liked it.
JG: It's a big process, right?
TL: Absolutely! You have to examine the casting, marketing and all the important things they could bring to the table. Executives make gut decisions but they don't actually know how the audience is going to respond to that project based on the logline or the cast. They just have a feeling. So to help with that we built the Scout platform that enables Legion M to go beyond the gut feeling and get real data and input into entertainment projects. We used it in a big way at the Sundance film festival.
JG: How so?
TL: We put one hundred and seventeen films at Sundance into the Scout platform with all of the information that we had at hand. By the way, almost none of those films had trailers. Sometime all we had was the logline, casting information, and the name of the director.
JG: Wow. That's it?

TL: Yes, sometimes that's all we had. So, we used the Scout platform and sent out the limited info to our legion (investors and members of Legion M) and their friends and their family and anyone else they wanted to invite and we said; 'Can you please let us know what movies you would like us to be concentrating on when we go to Sundance?'
So instead of seeing one hundred and seventeen films the Scout platform told revealed that there were ten films that had a lot of interest. We got this information over a period of a couple of weeks where we had tens of thousands of votes for specific films. As a result, people ended up telling us what we thought we should go see. And then out of that we a couple of hundred members of the Legion who came to Sundance on their own dime who got to be film Scouts for us. And they went to see the films and then they went back to our Scout program and wrote longer more detailed reviews based on what they thought.
JG: That's some VERY precise information gathered by a dedicated Legion M group!
TL: Exactly! They told us if the movie actually lived up to expectations based on the logline and casting. And once that whole process was over and we looked at the data there was a movie that stood out that also hadn't been bought yet by Netflix or Amazon.
JG: Which one was it?
TL: It was Memory: The Origins of Alien (currently at 95% on Rotten Tomatoes). It's a great  documentary which I never would have guessed that our Legion would have loved. They told us through Scout that they wanted us to do this film. So that's the film we ended up picking up out of Sundance.
JG: I was reading about that and I thought that was brilliant! That type of documentary from such a beloved franchise makes complete sense!
TL: Everything that we do is based on relationships especially the relationships Legion M has with its members. So when we knew the data was coming in from them we had an early meeting with the filmmaker of that film, Alexander Felipe. And then having the opportunity to sit down and build a strong relationship with him worked really well for Legion M.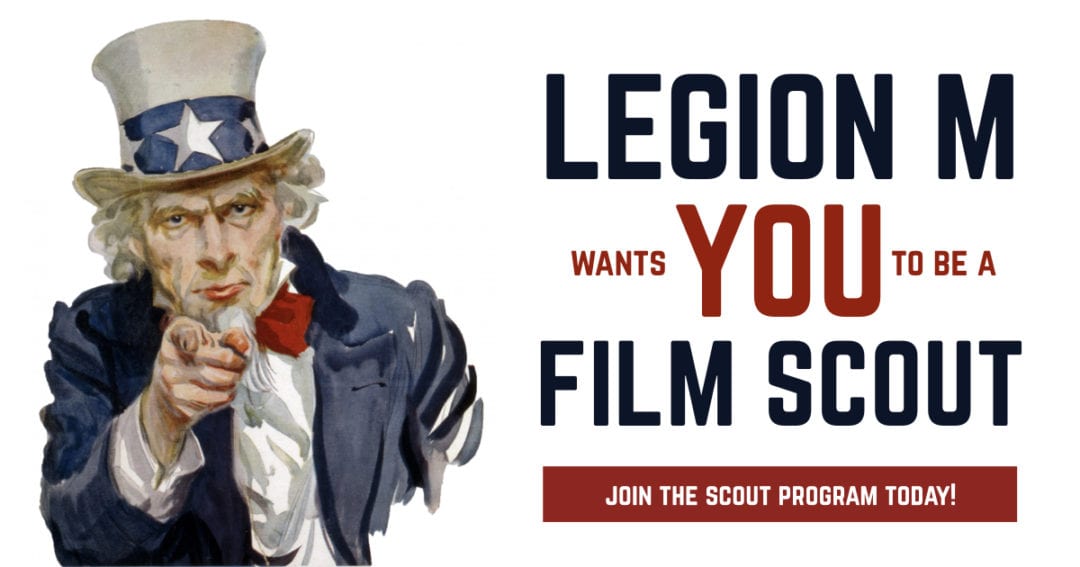 JG: Let's circle back to Legion M's Scout platform. Who are you looking for and who do you want to be a member of Scout?
TL: We're looking for anybody has an opinion and loves to consume content. We want people to feel like they have ownership as well as having their voices heard. Scout is one of the tools that we're developing to help with that. Our goal someday is to have a million investors. Right now we have 16000 so we have a long way to go before we get to our goal. Keep in mind that you can also join Scout for free. Currently we have about one hundred thousand members almost inclusive of the 16000 investors.
JG: How do you keep so many people engaged on a constant basis?
Tl: Aagin, we want everybody to feel like they have a say. So there are no qualifications to join Scout other than you want to be involved, you want to have a say, and we want you to tell us what you want.
JG: And there are different levels to the Scout program, right?
TL: Right. As a member of Scout you can determine your level of involvement. Those who choose to go through the entire program and that we see have their fingers on the 'pulse', who vote, who are actively involved will definitely get benefits to being highly involved. From movie screeners, to special events, to possibly going 'on set' our elite Scout members get a lot of benefits. The whole idea of Legion M is to open the gates to Hollywood. Look, just because you're a shareholder of Apple doesn't mean you're going to get a free iPhone, right? However, we're going to enable a Scout member and Legion M investor to be part of Hollywood.
JG: How so?
TL: Members and investors could get benefits ranging from coming to a premiere or going to a film festival or getting free access to a large comic convention. We really try to make those things available on a nationwide basis for people so they can feel what it's like to be part of a community.
JG: That's pretty amazing, Which explains a little about why so many people are really excited about Legion M. How did you create the overall excitement people have for Legion M when so many other entertainment companies were not able to?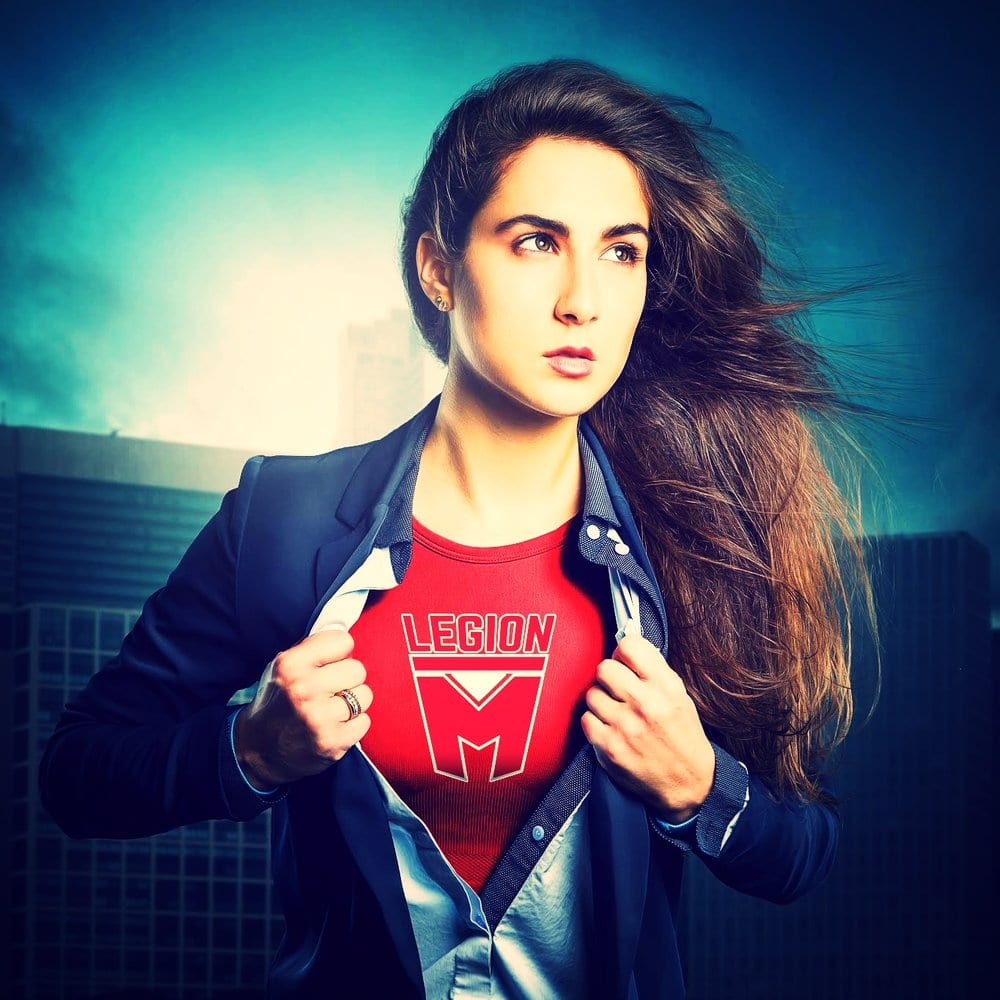 TL: No my opinion I feel that the secret sauce is that we're very transparent. We go out of our way to treat everybody like an equal. You know, if you send an email to Legionm.com chances are Jeff or Paul and I are going to read that email and respond to you.
JG: Really?
TL: That's right.
JG: Wow. That's really rare. That level of access really doesn't exist in a lot of companies.
TL: We're pretty different. Additionally, We really try to be upfront about everything while remaining as transparent and accessible as possible. So, yeah I think that's my answer.
JG: Ok, so…how many emails can you handle?
TL: A lot! We'll have to figure out how to deal with that. But I love it when someone will direct message me on Facebook and say 'hey I have a question about this'. And I can write them right back and they're like 'Oh my God! I can't believe you wrote me back!. And my reaction is why wouldn't I write you back? You're a shareholder! You're important to us!
JG: Ok, let's say someone sees you at a Legion M event, a convention, or some other gathering. How do you want that initial interaction to go? How would you want people to approach you and talk to you initially about an idea they have or getting involved in some way with Legion M?
TL:  I love it when people come up to me as ask how they can help out.
JG: I'll bet you get asked that a lot.
TL: We do. We have so many people that ask that question. And the answer is that we'd love your help whether it's volunteering at a convention or event or even applying for a job at Legion M. It's so amazing how many people we have asking if they can help. We have to figure out ways to take advantage of that because they're coming at us from all sides constantly and we can't always say yes to everything just because our bandwidth is not currently big enough.
JG: What if someone wants to submit an idea or script to Legion M?
TL: As of now we have over 3000 people on a list who want us to read their script. There are only two of us in the company who actually read and evaluate scripts. If we did it 24 hours a day it would take us a year and a half between the two of us. We still wouldn't get through everything. But what I like to say is as a Legion M investor and member you're part of a community. And if you have the opportunity to come up and introduce yourself, at a meet up or you just see me walking down the street, come up and introduce yourself. Because once I get to know you I am much more likely to accept your script and make it a priority.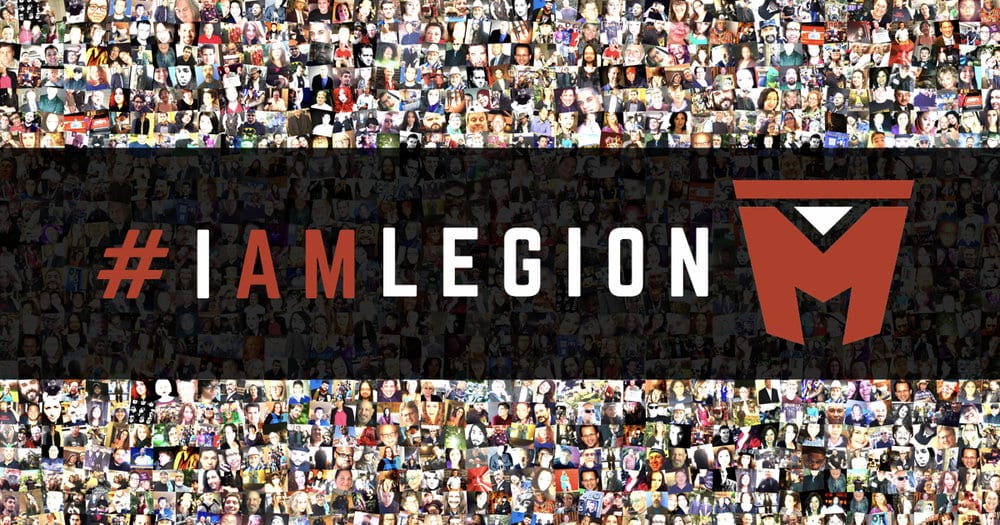 JG: That's great advice!
TL: So last year I told the members of the Legion M Facebook Group that if you want to a job with us if you want us to take a look at your project you need to come see me at events. We had people do exactly that and we ended up hiring a graphic designer that we worked with. We are always looking to identify people. Especially if you have the reach, skill set, and social media following to be a blogger. That's something that we're always looking for and actively hiring. We just hired someone for merchant licensing.
JG: OK. So this is going to be a very broad question. What is the vision for Legion M?
TL: The vision for Legion M is to become one of the most powerful entertainment companies in the world. And that power comes from the members, the Legion itself directly. That's the beating heart, that's the muscle. You know, if the members community are the ones buying the tickets then it's the members who will be having the most say about what we're doing. That community means everything to Legion M.
To find out more about Legion M's slate of projects or how to become an investor go to www.legionm.com. Also, check out the Legion M – Members Only group on Facebook.
Written By James Gavsie
Host, #WhoWouldWin Podcast
Twitter: @JamesGavsie and @whowouldwinshow