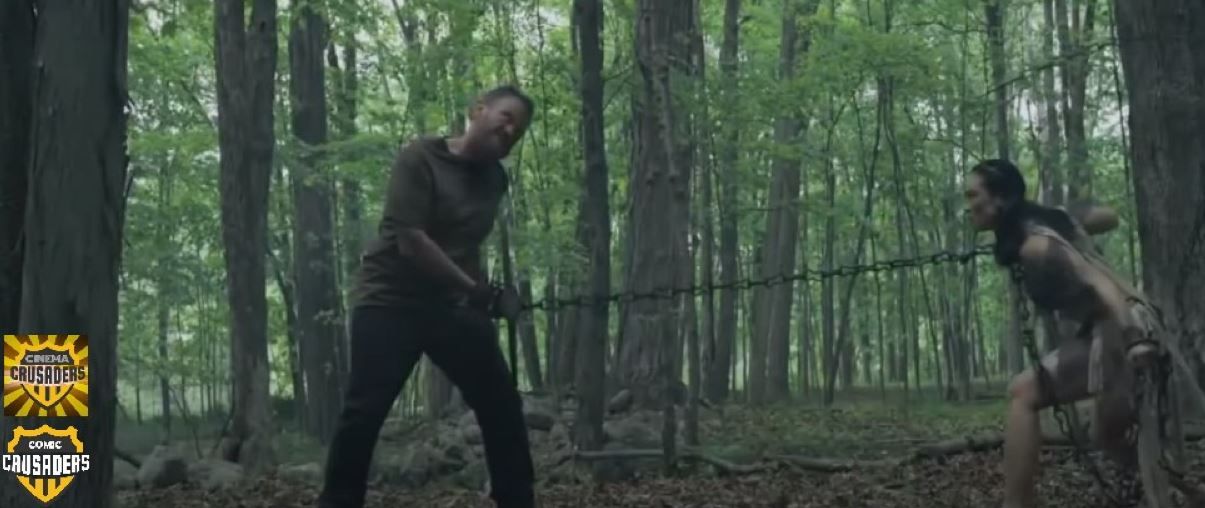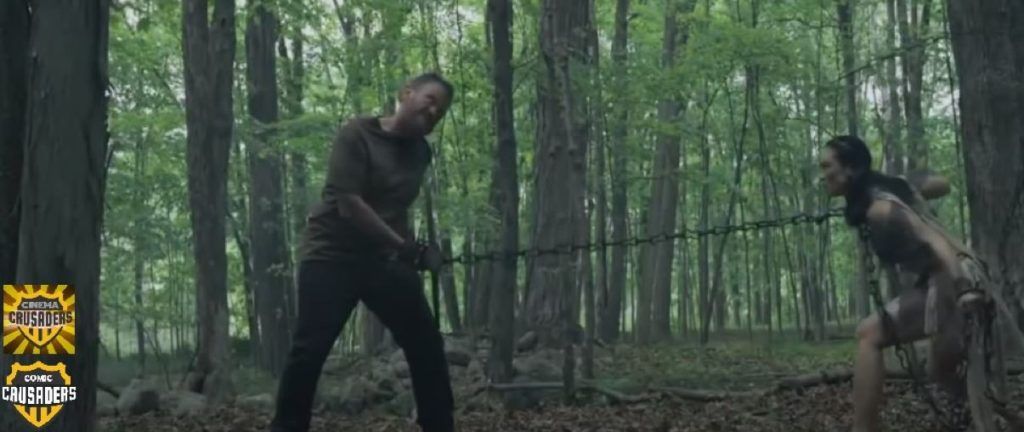 Movie Review: A Deadly Legend (2020)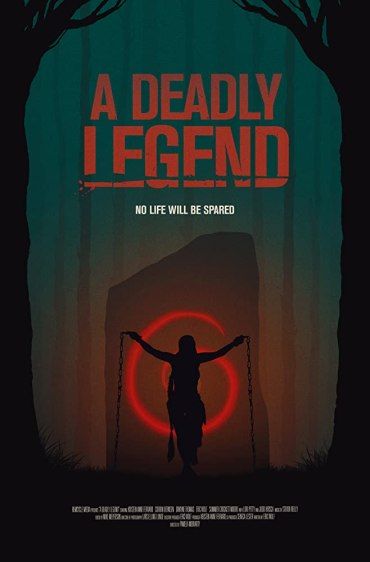 "A Deadly Legend", an independent supernatural horror thriller from RemCycle Media, features a slowly unfolding mystery that puts a fresh spin on the summer camp slasher flick.  Writer Eric Wolf (Long Lost, She Came From The Woods) and debut director Pamela Moriarty deliver a film that entertains and captures the imagination while staying true to its independent/B Movie roots. No gratuitous nudity for box office bucks here; Legend is all about the scares and thrills and the viewer is better for it.
The initial premise of the film is so familiar it risks being cliche'. Real estate developer Joan Huntar, played by Kristen Anne Ferraro (She Came From The Woods, A Couple Pros) wishes to develop the land currently occupied by a summer camp that might as well be called Camp Crystal Lake. Presenting her proposal to the town council, Huntar meets with vehement opposition in the form of Carl Turner, played by Judd Hirsch (Taxi, A Beautiful Mind).
Hirsch's entry into the council meeting is reminiscent of Quindt's introduction in Steven Spielberg's "Jaws". That similarity and the tie-in to the horror classic "Friday The 13th" prompted me to ask writer Wolf about the homage paid to classic horror IP's in the film. Wolf replied, "I wanted to make a film that, while set in the modern day, pays tribute to all these great films. You'll see references to films like Friday the 13th and others."
Turner is ultimately unsuccessful in dissuading both Huntar and the council in going ahead with plans to develop the land. Huntar's business partner, Sam Jones, played by the excellent Dwayne Thomas (Conflagrations, The Americans), begins making plans to break ground on the project while Joan, her daughter and Jones' daughter decide to walk around the town. While exploring, they encounter Matthias Leary (Corbin Bernsen; LA Law, Major League). Leary adds a supernatural wrinkle to this evolving mystery; evoking the image of druids and psychic powers as he questions the two girls.
Sam Jones eventually contacts Mike Renfield, played by writer Eric Wolf, who is one of his foremen and will lead the excavation team clearing the site so that building can commence. Renfield, whose name and character are an homage to the classic Bram Stroker character, is an "off his rocker" blue collar character whose main interests are drinking beer and working his back loader. His impatient and nagging wife, Wanda, is played by Lori Petty (A League of Their Own, Tank Girl). Wolf and Petty have terrific chemistry together and watching them onscreen was reminiscent of watching Al and Peg Bundy; if Al and Peg had gone completely off their gourd.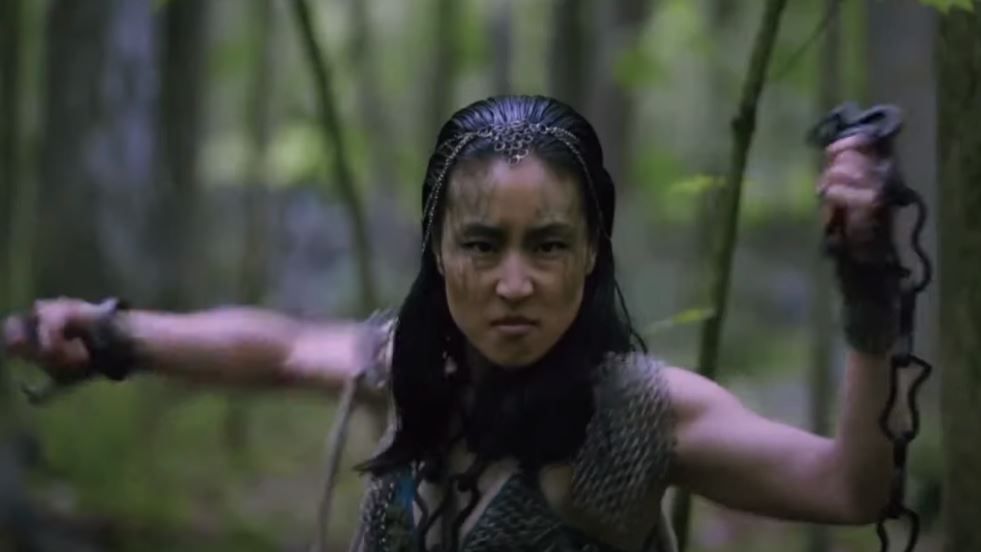 At this point in the film, the viewer knows it is only a matter of time before all hell, literally and figuratively, breaks loose at this tranquil location. So, when Huntar and a friend retire to a floating platform on the lake the viewer is immediately on notice that the action is about to pick up. Never one to disappoint, Legend's second act kicks into gear with an excellently acted and directed death scene. Huntar's friend, Eva Chan (Jean Tree; Iron Fist, Lost), is dragged into the water by supernaturally animated chains as Huntar clings desperately to her in a bid to save her life. It was a difficult scene to film and required careful use of stunt work and cinematography to great effect. From this point forward, Chan, transformed into the Chain Witch, is one of the main antagonists of the film. The other antagonist is a possessed Mike Renfield, who didn't have a long way to go to fall into the role of demented, homocidal mad man.
For the rest of the second and most of the third acts, the movie continues on as an enjoyable slasher flick. I was prepared to sit back and enjoy a variation on a theme that I have enjoyed for many decades. However, without giving away the unfolding plot and unexpected twist at the end, the movie introduces new elements while the action unfolds. These new elements coalesce into a final 15 minutes that answers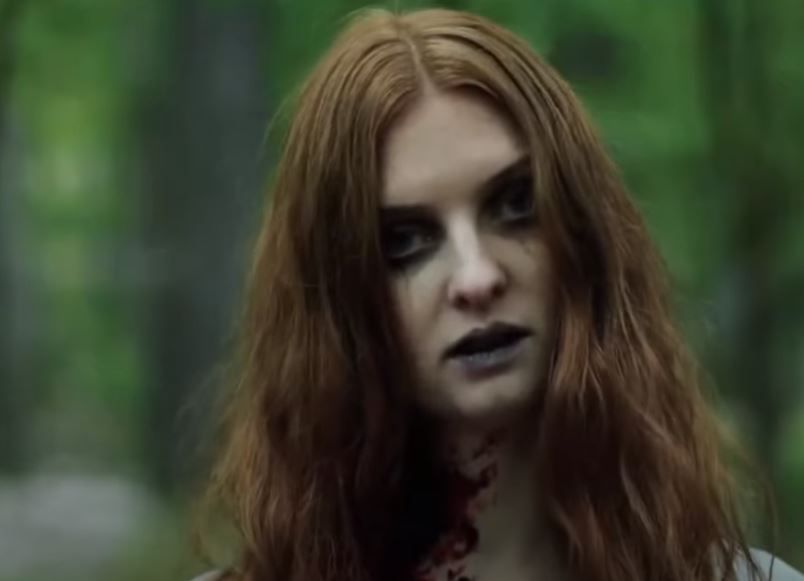 some questions for the viewer while leaving them with a slew of new ones. It was a twist that I did not see coming, a pleasant change from the formulaic and expected one so often gets. The film's final scene featuring Hirsch, Petty, Wolf and Thomas is deliciously uncomfortable in its insanity, setting up a possible sequel in the future. A sequel I look forward to enjoying I should add.
All in all, this movie is both entertaining and well done. While not as polished as what you might expect from a large studio; it is incredibly well acted, produced and directed for an independent film. This is a film that I would purchase to watch again and again. There are rough edges, most notably the soundtrack and some of the digital work, but nothing so rough that it takes away from your enjoyment of the film. I highly recommend this movie to anyone who is a fan of the genre.
A Deadly Legend is available to stream or download in general release staring July 24, 2020 and you can find information about the film and where it is being released on ADeadlyLegend.com.
Writing – 4.3 of 5 Stars
Acting – 4 of 5 Stars
Directing – 4.5 of 5 Stars
Music – 3.2 of 5 Stars
Sound – 3.5 of 5 Stars
Cinematography – 4.5 of 5 Stars
Overall – 4 of 5 Stars
Cast and Crew
Director – Pamela Moriarty
Writer – Eric Wolf
Wanda Pearson – Lori Petty
Matthias Leary – Corbin Bernsen
Carl Turner – Judd Hirsch
Joan Huntar – Kristen Anne Ferraro
Tina Jones – Summer Moore
Mike Renfield – Eric Wolf
Sam Jones – Dwayne Thomas
Connor Huntar – John Pope
Krissy Huntar – Andy Buccheri
Eva Chan/Chain Witch – Jean Tree
Amy Jones – Daniella DeCaro