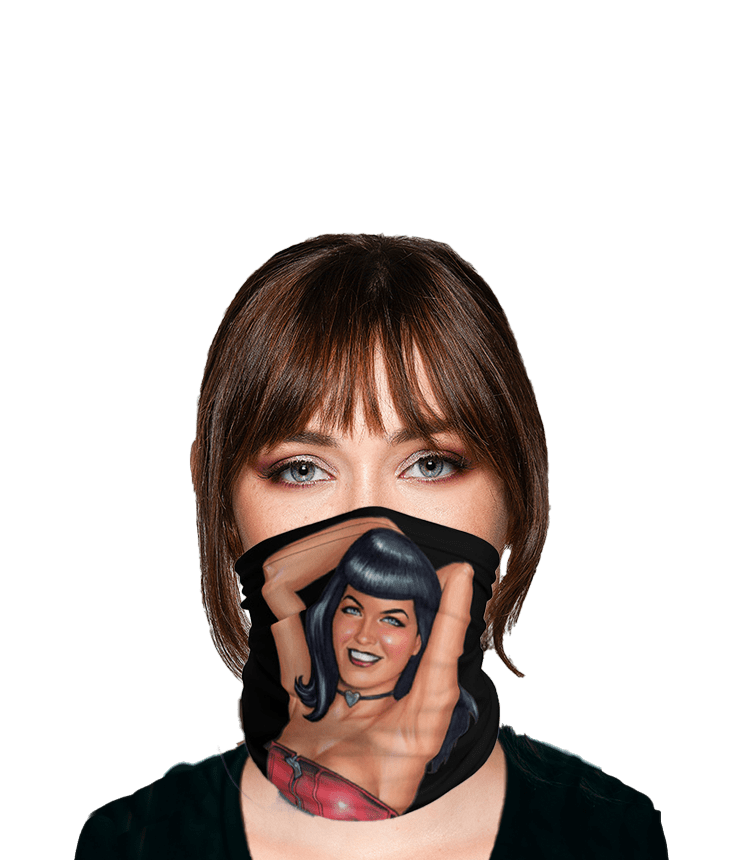 The world is in a complicated moment right now, and Dynamite is offering fans a way to stay safe and fun with a line of neck gaiter masks available right now on Indiegogo.
Everyone is in this together, and that includes comic fans! Dynamite is preparing fans for this "new normal" with these fun multipurpose masks that will stay useful even when the current hurdles pass by. They can be folded and worn as a bandana, a full hood or more. For better or worse, masks are the new necessary accessory, and that means a great opportunity to find a unique one that represents one's interests and lifestyle. Whether it's just going to the grocery store, doing DIY construction work, or hitting the slopes on a snowboard, the mask is great for many uses. Masks come packaged in a 50-centimeter long and 25-centimeter wide flat tube.
The masks are available featuring a range of Dynamite's most popular characters and acclaimed artists. Vampirella designs feature Terry Dodson, Artgerm and Peach Momoko. Frank Thorne and Gabriele Dell'Otto represent the She-Devil with a Sword. Two variations on Ariel Diaz's fan-favorite Purgatori are available. And last but not least to round out the line for now are Bettie Page by Joseph Michael Linsner and Evil Ernies by Ale Garza and Cian Tormey. Backers can also add Vampirella and Red Sonja enamel pins to their pledge for a bonus.