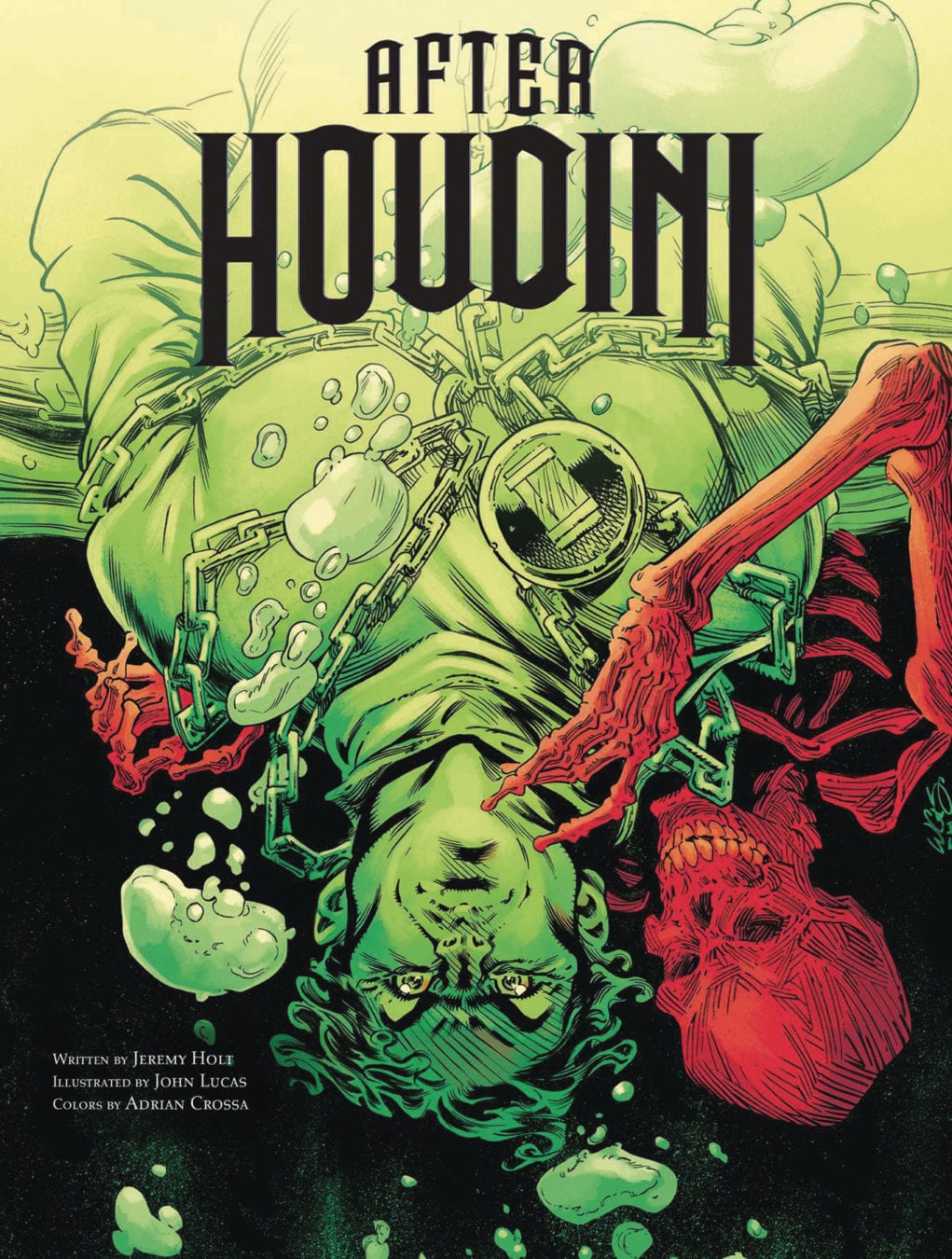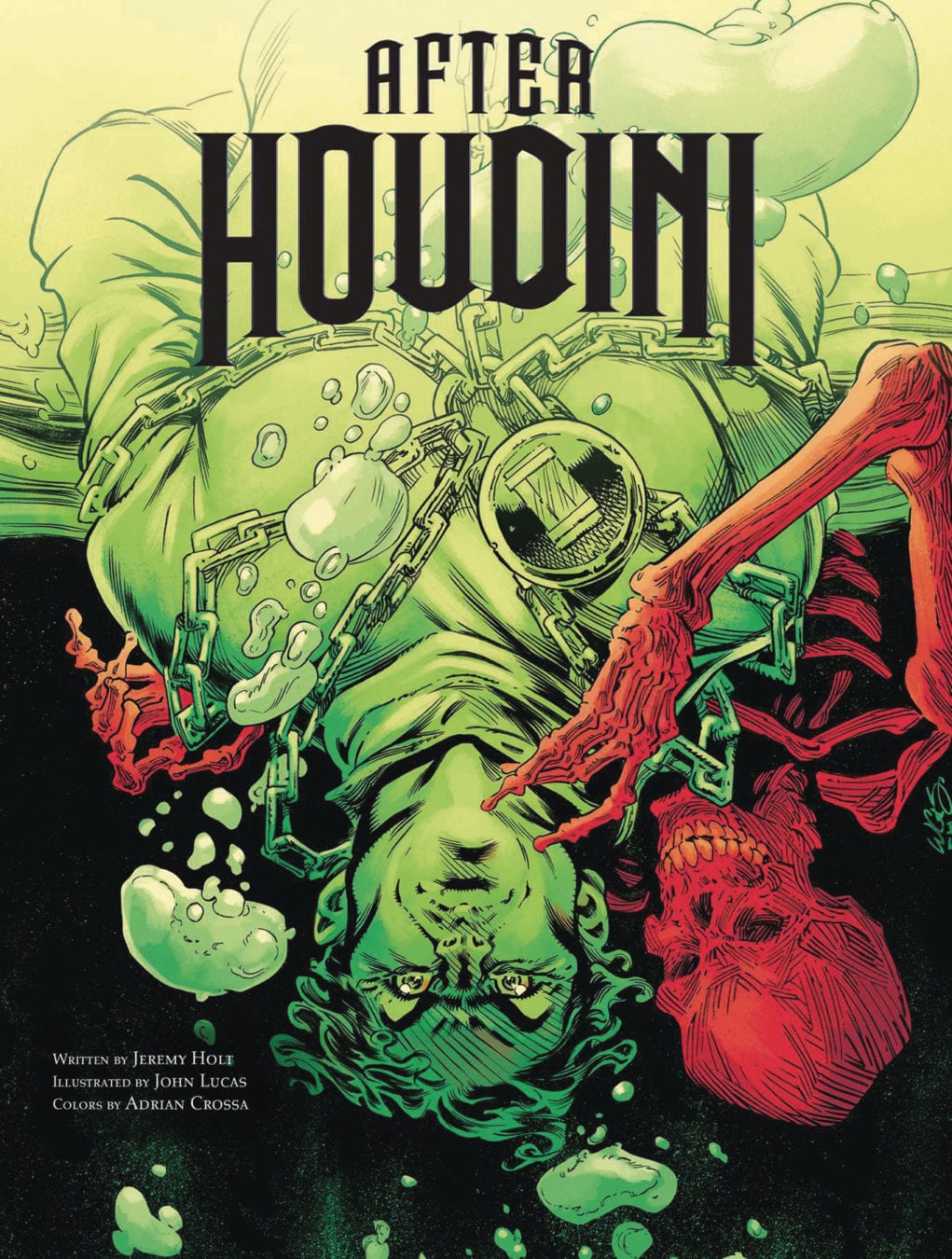 Jeremy Holt's After Houdini (Insight Comics) is one heck of a wild ride. Let me attempt to give you a brief synopsis of what I mean. In this new graphic novel, we're transported to the early 20th century where a clandestine U.S. government agency made up of magicians who are fighting a silent war. The goal of this war is to stop the evil Rasputin from using dark energy to manipulate time and have the ability to change history. If that's not wild enough for you, S.A.M. (or the Society of American Magicians) is led by none other than the original Rough Rider himself, Teddy Roosevelt. Let's dig in, shall we?
In this work of historical fiction, the son of Harry Houdini, Josef Houdini, is recruited to be an agent for S.A.M. after he has shown time and again to have the ability to escape any restraint or situation he is presented with. He was abandoned as an infant, and during this recruitment process, he finds out not only that he is the son of Harry Houdini, but also that his father is alive and is currently being held captive by an unknown dark force. Josef learns that many of his father's talents were handed down to him. Only after mastering these skills will Josef have a chance to mount a rescue mission.
I had a lot of fun reading this book. In an effort to compare this work to other stories, I kept coming back to The League of Extraordinary Gentlemen and The Kingsmen. The later of the two kept coming to mind as Roosevelt was explaining the origins of S.A.M. and how Josef's famous father was responsible for building the society. If you're a fan of either of the books I've mentioned, After Houdini is worth checking out for sure.
The story moves along quite nicely in this quick paced action adventure. I do wish there was more time given to what had to be some of the emotions Josef felt upon learning that he was the son of Houdini, and that his father was alive. It feels as if for the sake of the action, this was not addressed, but I could see an entire story that revolves around his life, leading up to becoming a secret agent, and his feelings of abandonment. If ever there is an opportunity to explore this human-interest side of the character, count me in.
The art of John Lucas and color work by Adrian Crossa are without a doubt an asset to the graphic novel. I especially want to call out the pages and panels where the dark energy is on full display. The horror noir style and majestic green tones here are breathtaking. Insight Comics puts out beautiful books. I can't remember seeing anything published by them that was anything less than stellar.
I know this book took several years to bring to print. In the afterward, author Holt shares some of the struggles to bring the work to market. It never fails that some of the greatest work we do is often the most difficult to share with the world. I'm glad that everyone involved stuck with it, because After Houdini is a story that truly is worth the wait.
[yasr_overall_rating size="large"]
(W) Jeremy Holt (A) John Lucas, ADRIAN Crossa
Publisher: INSIGHT COMICS