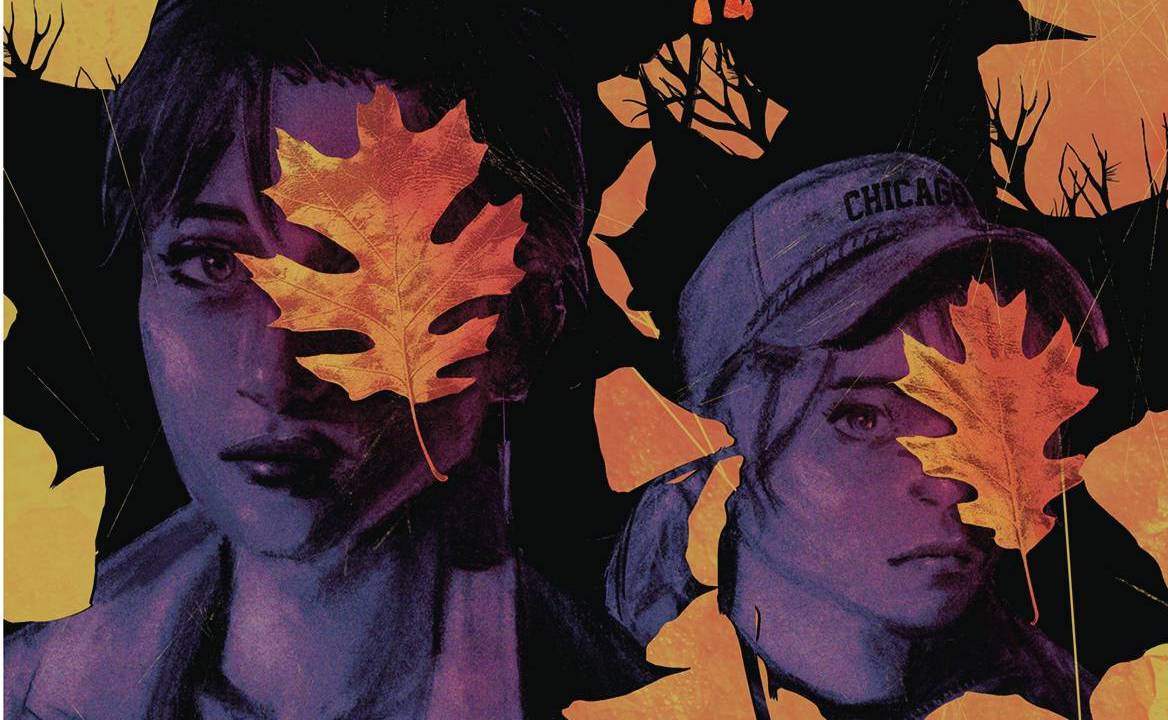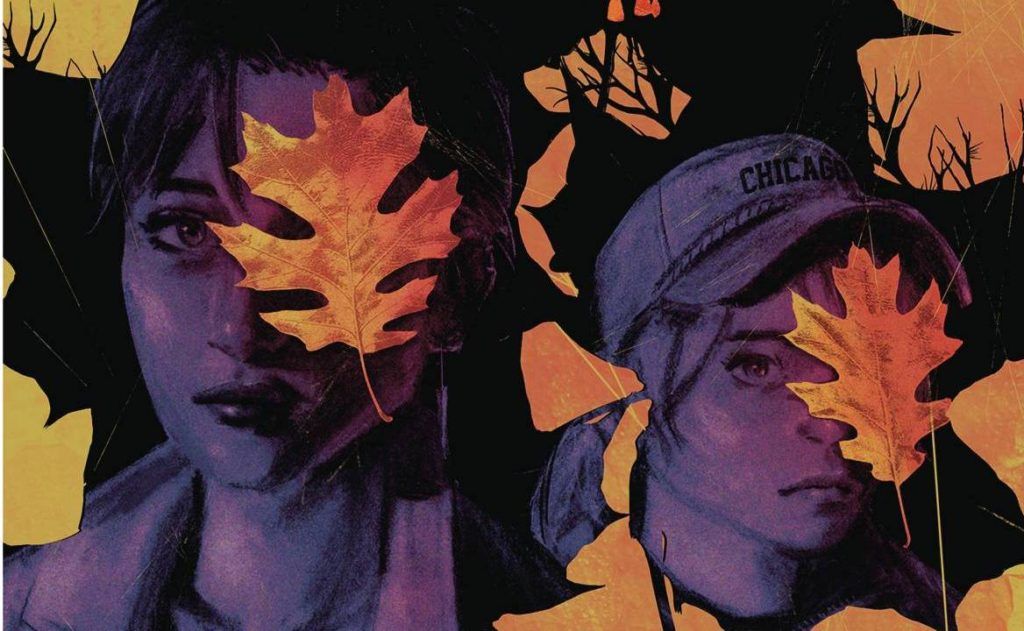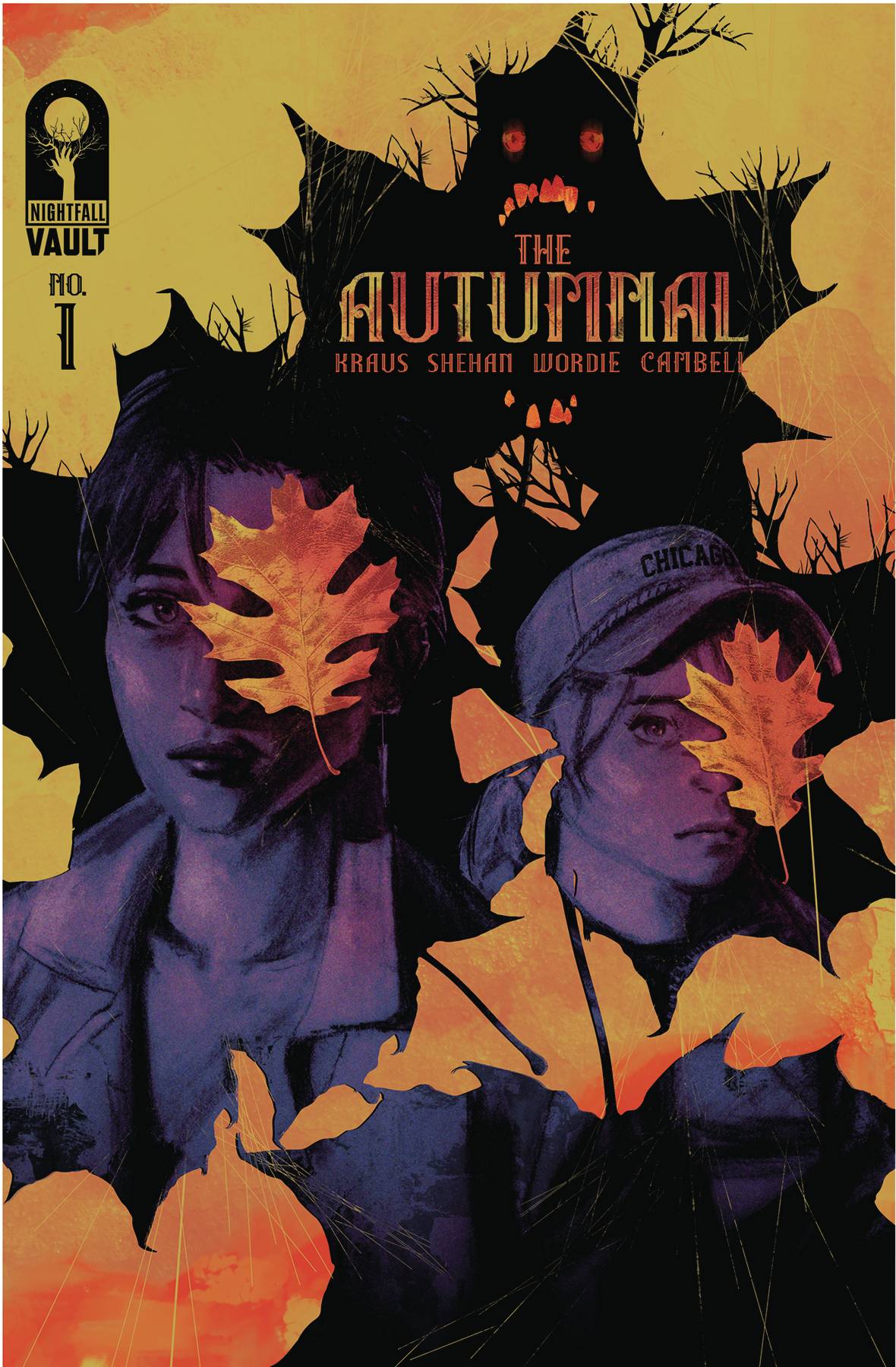 Autumn is my favourite time of the year.  It could be because the leaves are changing from greens to hues of golden brown; it could be the frisky cold mornings that numb the nose and sting your lungs. Or it could because my birthday is in October.  Who knows?  Autumn, or fall to some, features heavily in this new series from Vault Comics.
Following the death of her estranged mother, Kat Somervile and her daughter Sybil return to the not quite ancestral home of Comfort Notch.  Now, Comfort Notch is one of those places that look quaint to the casual eye but there is a definite undertone of crazy lurking under every leaf drop.  Cult type nursery rhymes, odd behaviour and a love of the leaves bordering on the rude are just a few of things that would set most peoples spider-sense tingling. But Kat and Sybil are on the run from life and Comfort Notch is the next resting spot.  Could it be their last?
The book is written by New York Times best-selling author Daniel Kraus, known for The Shape of Water, Trollhunters and The Living Dead.  In Autumnal, Kraus crafts a tale as old as time, of a life valiantly fought.  In Kat we have a person trying to do all the right things, but seemingly let down by others and by life.  Her only island of joy is Sybil.  Yet she brings a whole other set of responsibilities into the equation.  It seems that for every time Kat tries to get out of Mom mode, someone is there to knock or pull her back, both literally and figuratively.  In Sybil, Kat has a reason to not give up and in return Sybil, who has issues of her own, reaps the benefits of that constant care.  With the pair moving from the big city of Chicago to the sticks there was always going to be some differences.  Kraus plays this up in an almost threat level manner, before switching pace and language just enough to make the reader wonder.  It will be interesting to see what horrors subtly lurk within this leafy little town.
The art is provided by Chris Shehan, who is something of an up and coming artist.  Here, he takes his almost Selina Kyle like mother in Kat (coincidence?) and places her within various environs in the book.  The clever think about that, is that no matter where she is, Kat seems to walk under a cloud of darkness.  Fair enough, it is obviously most noticeable in Chicago and in the school; but look closely, it's there.  Shehan clearly knows where the focus of the book should be; on Kat and Sybil, and sets the panels accordingly.  The darkness that I mentioned earlier is well defined, visually, by Shehan and colorist Jason Wordie.  It's the latter that really sets the scene with a water color scheme that echoes said darkness and the juxtaposition between that and the brightness of the Comfort Notch.  Well done all round!  Finally letterer Jim Campbell delivers a font that is easy to read and well sapced within the bubbles o great effect.
I am a bit of a sucker for the whole "crazy town" vibe, and this book certainly whets my appetite.  With many influences and stable brothers to contend with, this book manages to stand apart from the crowd.  Another dark and deep success for Vault Comics.
Writing – 4 Stars
Art – 4 Stars
Colors – 5 Stars
Overall – 4.5 Stars
Written by; David Kraus
Art by; Chris Shehan
Colors by; Jason Wordie
Letters by; Jim Campbell
Published by; Vault Comics