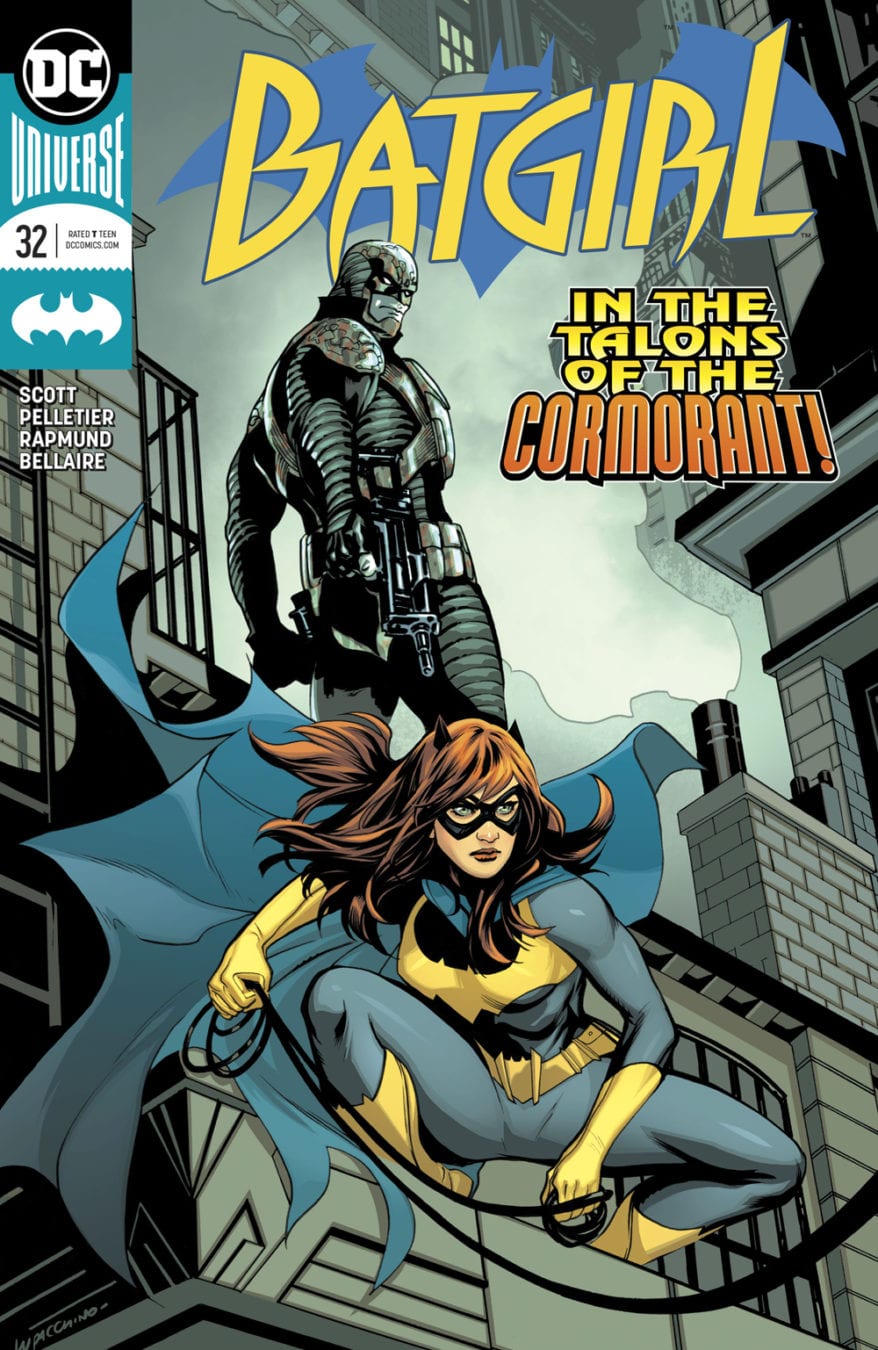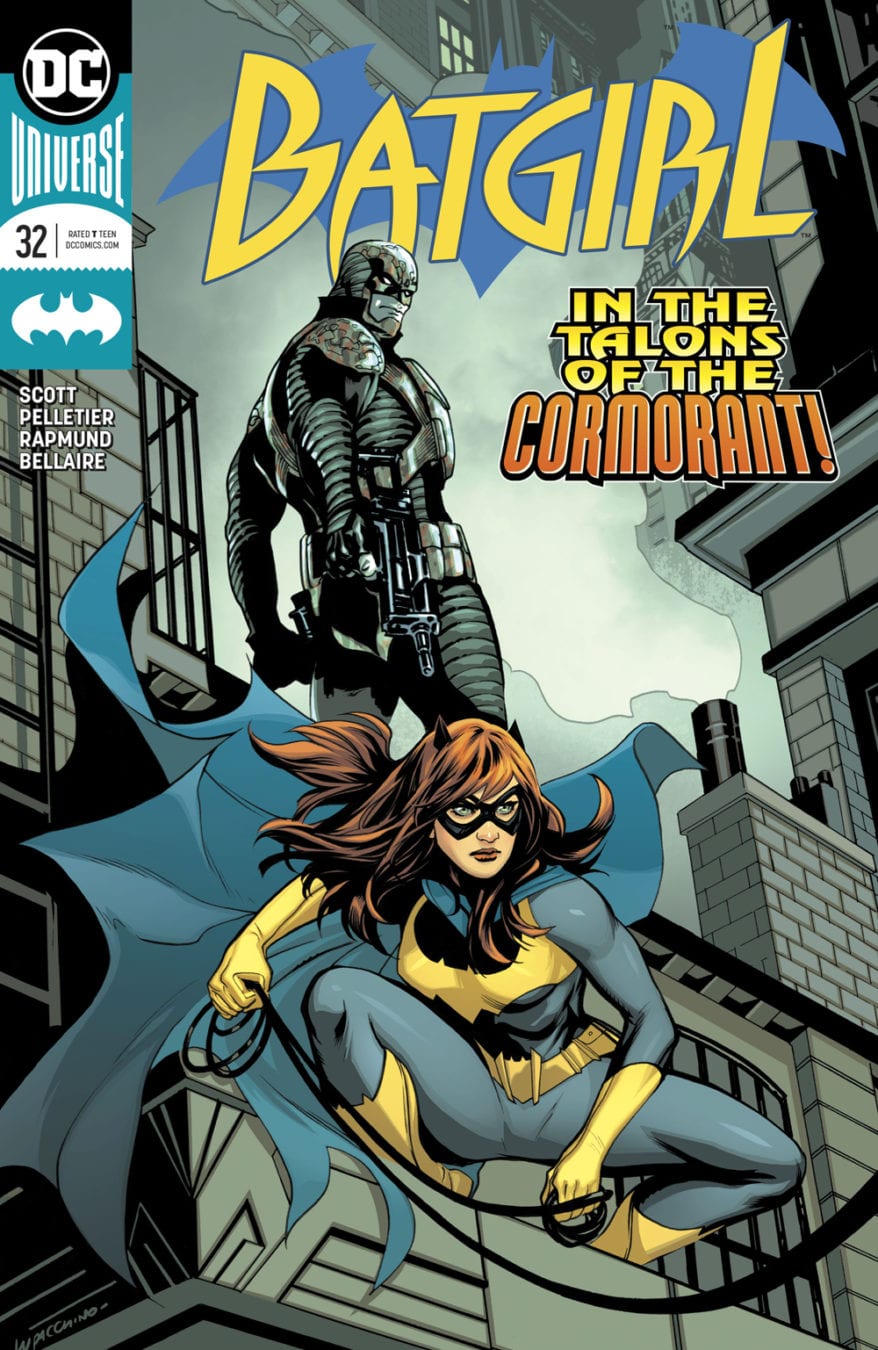 You know those issues that you read where a hero is at war with the tension between themselves and someone they're working with out of previous interactions? Well, lads, lemme tell you…this issue of DC Comics's Batgirl is full of it. Maighread Scott funnels it onto the pages in a via a very awkward little interaction between Batgirl and Jason Bard with art by Norm Raphmund and Paul Pelletier with colors by Jordie Bellaire.
Babs finds herself being somewhat forced into working alongside Bard to ensure that congressional candidate Luciana Alejo's life is safe. She makes no real qualms of letting Bard know just exactly how much she doesn't trust him or his team's ability to protect her from Cormorant during a live televised broadcast. In fact, she actively calls out the weaknesses in their presumed protection. She's not candid about mentioning the fact that she's almost begrudgingly doing what she with little to no faith in him, either.
Despite all her zealousness to protect Alejo, Babs finds herself on the wrong side of a confrontation with Cormorant, which ends up foiling her work. Ultimately, what transpires between everyone while under the watchful eye of the mass consumer ends in a less than savory way for Babs. Something that very clearly lingers with her far after it's occurred and causes her to second guess people that she had to work beside. In true fashion, when reactively angry and responding to some sort of trauma, Babs lashes out and then withdraws into herself.
Babs finds herself asking questions that she could have possibly found answers to previously had things worked out for her. These gnaw at her, and quite honestly myself, because I think I know where this is going but I also don't want to actively negate someone else's work toward being a better person. It'll be interesting to see how things pan out in the future for everyone involved; how questions get answered, if they even do at all. I'm sure that ultimately somehow the tensions seen in this issue will also come to a head and eventually change things for all parties. I've yet to make a real decision about which way this might be but I really have some theories.
Either way, I can suggest this title to anyone who is a long time fan of Batgirl who really loves her ideology and moral compass. For me, it was a solid 3.5 out of 5 stars. Do you agree?
[yasr_overall_rating size="large"]
(W) Mairghread Scott (A) Paul Pelletier, Norm Rapmund (CA) Emanuela Lupacchino