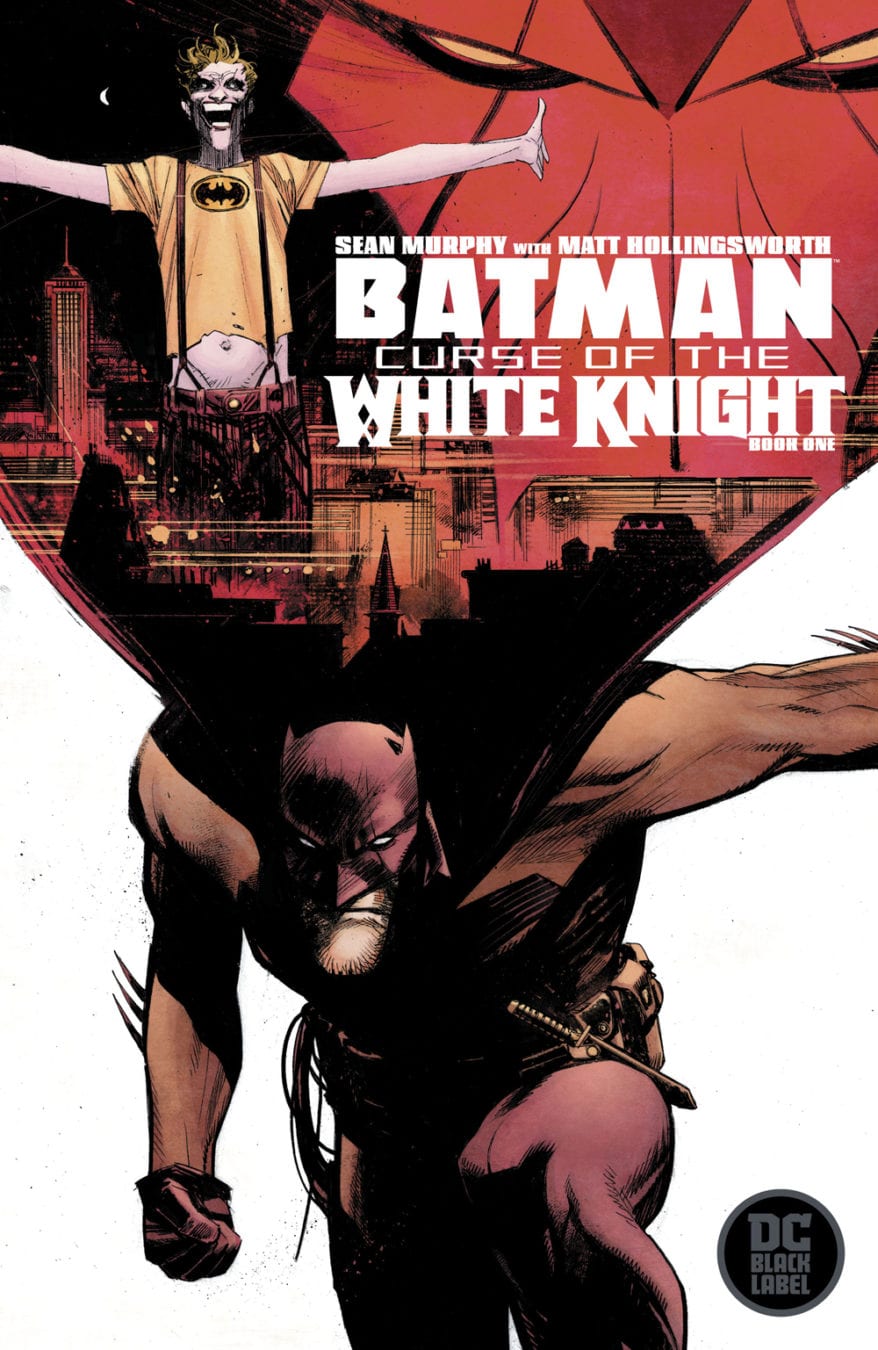 REVIEW: BATMAN: CURSE OF THE WHITE KNIGHT #1
The Joker recruits Azrael to help him expose a shocking secret from the Wayne family's legacy-and to run Gotham City into the ground!
 Exciting new villains and unexpected allies will clash. 
This is the sequel to the eight issued critically acclaimed Batman: White Knight series.
BATMAN: WHITE KNIGHT Sean Murphy Script/ Art/ Covers/ Matt Hollingsworth Colors & Cover Colors and World Design: Letters 
Following the critical success of BATMAN: WHITE KNIGHT, Sean Murphy promises to put a new spin on on the White Knight Saga, especially with the fact that it is being released under the DC Black Label.
In the previous Volume of the BATMAN: WHITE KNIGHT, Sean Murphy cross-examined Batman's relationship with Gotham and his rogue gallery.   In an interesting twist, by curing Jack Napier (The Joker Batman#1) becomes a by the letter of the law advocate for justice in Gotham City, on the behalf of the poor, by bringing to light the fact that many of Gotham's billionaires have been profiting off of Batman's adventures by purchasing properties destroyed or profiting off of the city repairs. But in order to fight a the new threat in the form of the Neo-Joker who teamed up to controlled the rogues gallery.  Batman conspires with Harley Quinn to leverage the jokers madness by returning Jack to the Joker as they raced against time to stop Mister Freezes plan to turn Gotham and world back to the Ice Age.
So now in  BATMAN: CURSE OF THE WHITE KNIGHT #1 we return to the story with the Joker just as crazy, but calculating as he ever  was.  He breaks out of the brand new Arkham Asylum with a package holding a secret in tow.  The Arkham Knight makes an appearance in a way that I guarantee, you have never seen him before in a way that is almost a waste of the DC Black Label.
The art continues be impressive with very clear lines and a lot of panels that would have been cover worthy.  The differentiating color scheme doesn't seem to be indicative of anything but are still pretty good.
Overall this is a set-up issue and there seems to be more There seems to be something more to how Joker ended up breain store for future issues.  Because the way Joker has been interacting with the rest of the characters seemed to indicate there is much more to this  history than we can already perceive. Those questions as to Batman and Joker's history helps make this world that Murphy is creating something that readers want to come back and learn about.
[yasr_overall_rating size="large"]
(W) Sean Murphy (A/CA) Sean Murphy
Batman Curse Of The White Knight #1 will come out with two different  covers; the cover A regular was done by Sean Murphy (regular priced, $4.99); and the cover B was also done by (regular priced, $4.99).