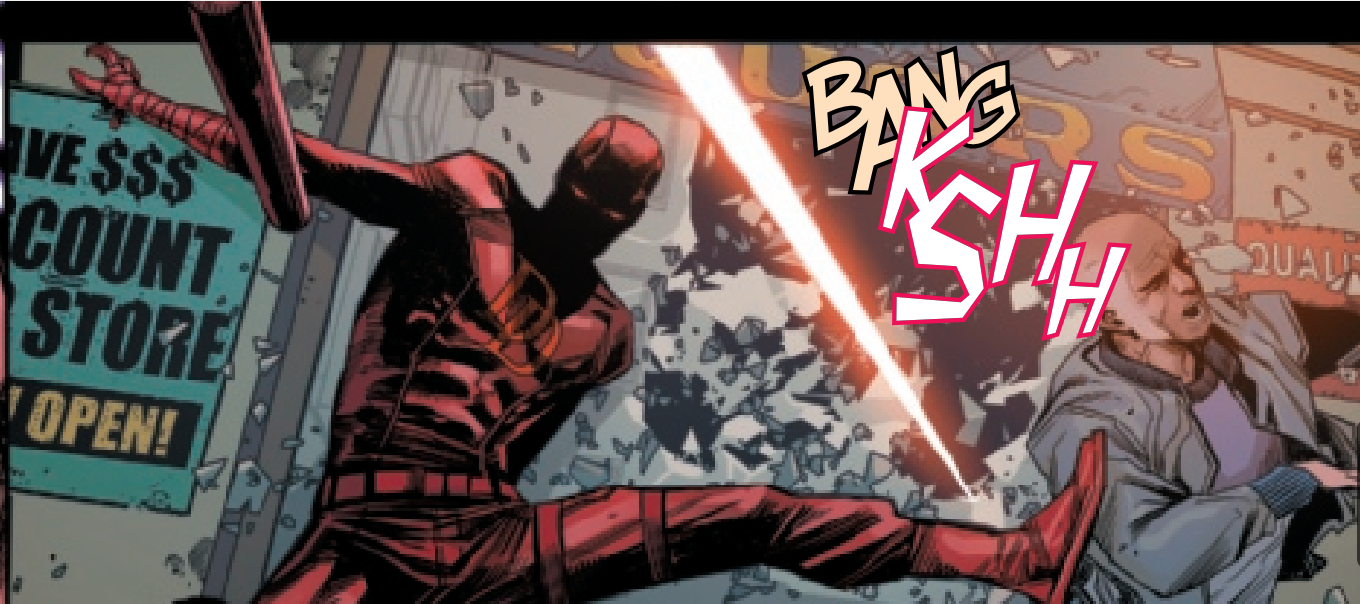 Review: Daredevil #1 Know Fear Pt. 1
Following the events in the Death of Daredevil (Daredevil 609 – 612) written by Charles Soule (Swamp Thing, Red Lantern), Marvel set the stage for 'Know Fear' with a five issue mini-series titled 'Man Without Fear' by writer Jed MacKay (Daughters of the Dragon).  Detailing the repercussions to Hell's Kitchen with the presumed death of Daredevil, it also follows Matt Murdock's recovery.  With that out-of-the-way, Murdock returns to Hell's Kitchen and Daredevil in Daredevil #1 (don't get me started on yet another comic that gives us another #1).
Although I groused a moment ago about this issue being renumbered, this issue does feel like a #1 if I'm being honest.  The issues open with Matt reintroducing himself to Hell's Kitchen, and winning the affection of a young lady in the process.  Periodically throughout the issue, Matt flashes back to moments in his life where his Catholic faith has run afoul of his desire to seek justice for those things he perceives are wrong with the world.  In one moment, Matt is brought before the priest because he broke into another child's home in order to retrieve stolen property.  Matthew points out that he was trying to rectify an injustice while the priest that it also our moral duty to follow man's law as we "render unto Caeser what is Caeser's".  The priest then points out Matt's true sin, he got caught.
As Matt's paramour for the evening leaves his apartment, Daredevil resolves to go out and reassert his control over Hell's Kitchen.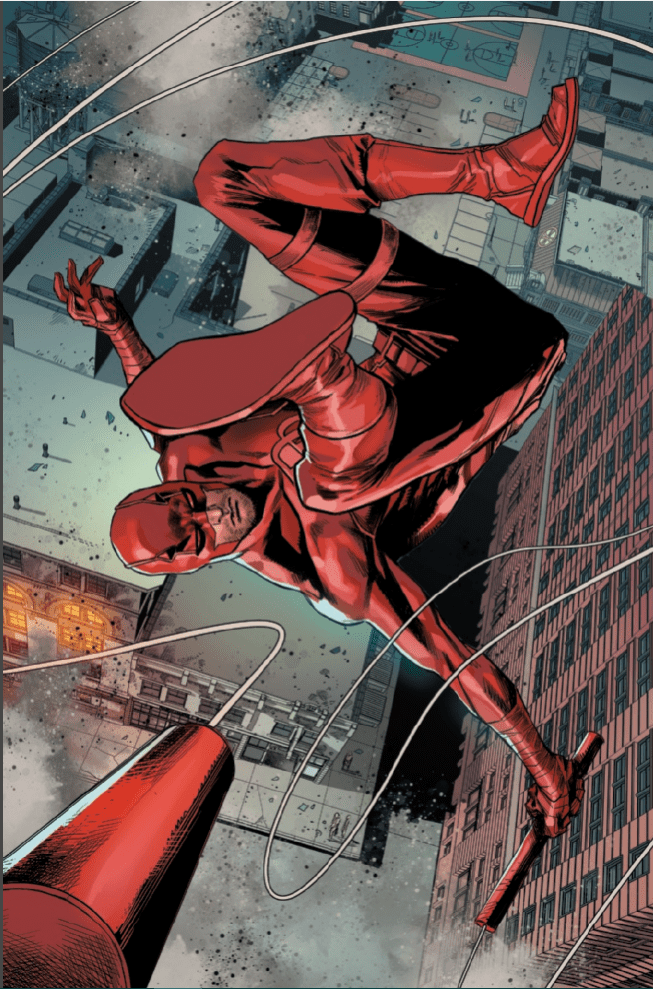 He makes his way around his chosen territory, deliberately allowing himself to be seen so that word will get out that he has returned.  However, when events dictate that Matt must take action he finds that his skills have not fully returned.  He ends up fighting for his life against three common criminals and barely he barely wins the fight.  As he flees the scene the police find evidence linking him to the fight and Mayor Wilson Fisk sees an opportunity to crush Daredevil once and for all for he may have committed a mortal sin; he may have gotten caught.
This book is a fine introduction to this newest chapter in Daredevil lore.  The flashbacks to Matt's childhood ring true and I appreciate that.  I must admit though that the unfolding plot line feels familiar and cliched as a beaten Matt Murdoch has suddenly lost the fine control he had on his powers and in desperation he may have committed a crime which will seal his fate.  Predictably, The Kingpin is monitoring all and is ready to seize on this lapse by The Man Without Fear.  I'm pretty sure I watched this on Netflix's Daredevil Season 1.  The artwork is well done and evokes a realistic and gritty tone that is appropriate for Hell's Kitchen and the titular character.  All things being equal this is a good beginning to this new volume but one I hope they do more with going forward,.
Writing – 3.25 of 5 Stars
Art – 4.5 of 5 Stars
Overall – 3.75 of 5 Stars
[yasr_overall_rating size="large"]
Writer – Chip Zdarsky
Art – Marco Checcheto
Color – Sunny Gho
Letters – Clayton Cowles