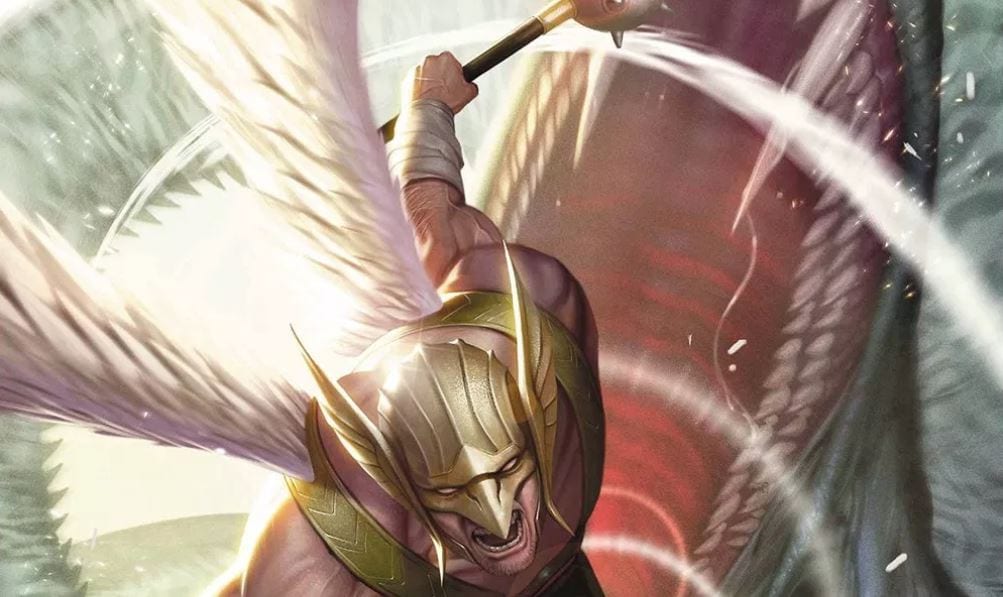 You know, with limited time and resources it's hard to collect all the comic books that I'd want to.  All of my friends have been trying to put me onto Hawkman for some time and every week I've been tempted to pick up the book as I pass it on the store shelves.  However, for some reason, I've resisted as I looked at the 8 or more books already in my hand.  That may change this week after getting this current issue of Hawkman to review.  Beautifully drawn with excellent writing, this is every bit the quality book that my comic brothers and sisters have been extolling the virtues of.
Written by Robert Venditti (X-O Man-O-War, Enter Ninjak), this issue is a vignette story that touches on not only the trials of being reincarnated over and over again throughout history, but also the opportunities that brings.  Venditti is one of my favorite comic book writers today and many of his titles are on my pull list.  This issue is a perfect example of why that is.  The tale he presents is interesting and compelling, speaking to me personally.  It also has a valuable lesson contained therein, one which defines Carter Hall's continuing mission through his many lives.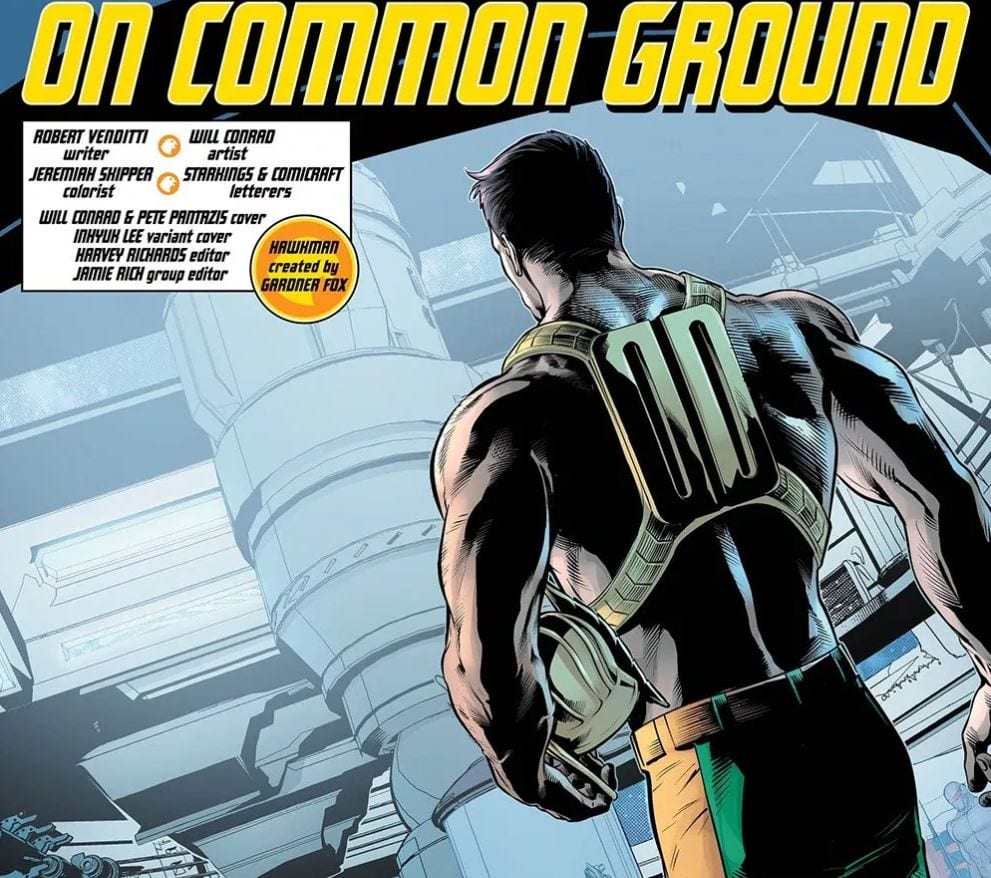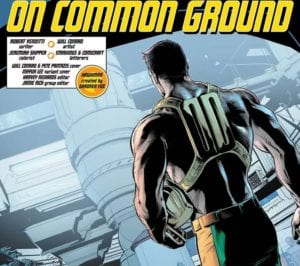 The issue begins with Carter on his recently recovered spaceship, rocketing through space on route to an unknown destination.  Struggling to recover memories of events from past lives he enters his library, a vast room filled with various tomes.  To our surprise, all of the books and curious present are mementos of his past lives, giving testimony to just how long he has been doing this reincarnation dance across the cosmos.  Picking one journal, Carter begins to read of his exploits on one planet.  These exploits cover many lives across hundreds of years as he fights on both sides of a conflict that has been going on forever.  He witnesses the destruction of the planet's ecosystem and the resigned stoicism of the soldiers, his friends, as they live and eventually die in the ceaseless conflict.  Without spoiling the story for you, Carter eventually breaks the cycle with a simple action that has momentous ramifications.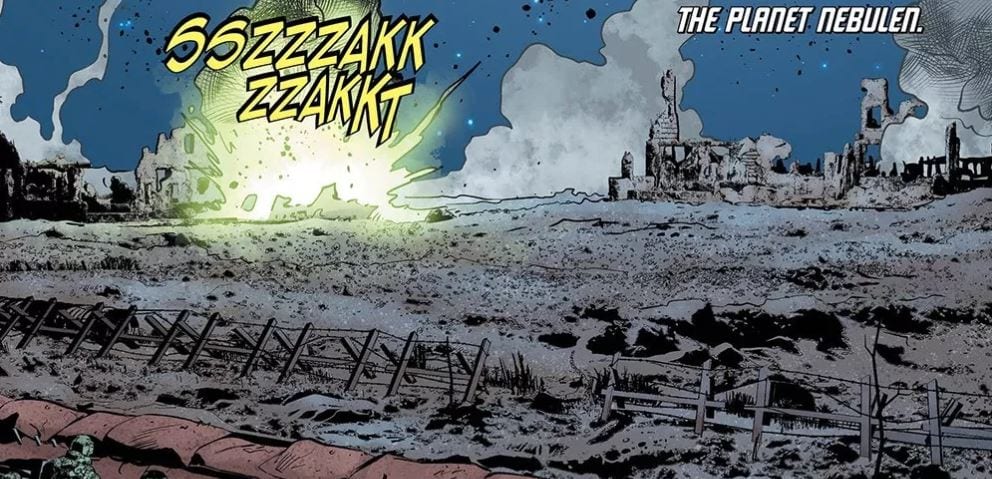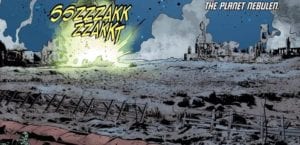 The art team of Will Conrad (Red Sonja, Cyborg), pencils and ink, and Jeremiah Shipper, color, do a wonderful job bringing this story to life.  Conrad's pencils are fairly conventional comic book fare in his character work, with the inking on the book ranging from medium to heavy as the situation warrants.  However, Conrad's ability to frame the action and place the camera in unique and interesting locations and angles is second to none.  These different perspectives shape the story in untold ways and his work on the various battle scenes is excellent; setting a tone for an alien war that evokes images of WWI and WWII here on Earth.
All in all this is a very good book and one I recommend highly.  I look forward to picking it up this week at my local comic book store.
Writing – 5 of 5 Stars
Pencils – 4.5 of 5 Stars
Ink – 4 of 5 Stars
Color – 4 of 5 Stars
[yasr_overall_rating size="large"]
Writing – Robert Venditti
Art – Will Conrad
Color – Jeremiah Shipper
Letters – Starkings and Comicraft