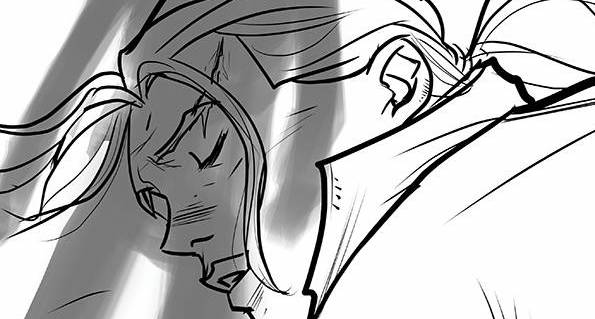 Review: Nancy Drew and the Hardy Boys – Death of Nancy Drew #4 (of 6)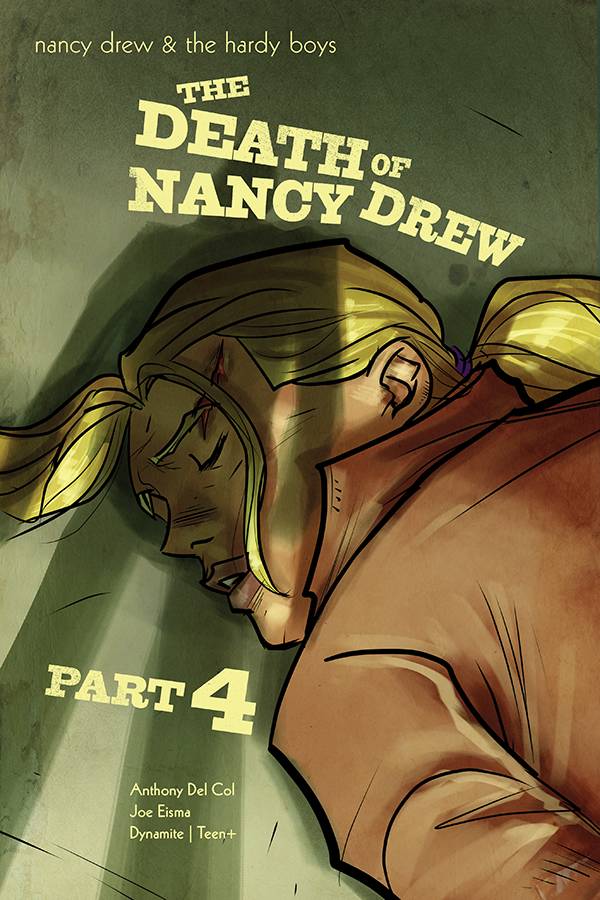 Four issues in and the curve balls still keep coming.  At this rate, Anthony Del Col may run out of issues before he runs out of story!  There are revelations of sorts to be found in this issue, but they fall a distance from the goal of finding out who tried to kill Nancy Drew in the first place.
Nancy being Nancy, ditches her boys in an effort to tail a bad guy only to find herself "ditched".  A trip to a hardware store leads to a PG version of Eyes Wide Shut before Nancy is caught by the person she believes organised the hit.  Could this issue finally make a truth of the series' title misnomer?
Anthony Del Col's writing displays a patience that as a reader, I am not sure I feel.  Whilst there are finally some truths leaking out, it does feel that they may not be enough to carry the characters motive through to the conclusion of the series.  Furthermore, I was enjoying the whole unrequited love that Joe carries for Nancy; with recent events, this has taken something of a backseat.  Despite that, there is a crime to solve; this issue is the start of the final mini arc so I would have hoped to get at least part of the story out of the way, otherwise we could end up with a frenetic conclusion.
As with the story, Joe Eisma's pencils also kind of take a minor dip.  To be honest, I think that this has been coming for a while.  The odd angles are beginning to look like caricature and carry less emotion; look at the grinning Frank panel, it just looks off.  Situations also feel varied; I am not sure what caused the car accident, where does Nancy wake up, yet the diner is well observed as is the mens room.  Backgrounds are important, especially with a book that is low on action, in creating atmosphere and adding realism to proceedings.  Colorist Salvatore Aiala is not well served by some of Eisma's artistic choices, but does well enough utilising dark colors to emphasise the shadowy world the Nancy is currently living in.  Taylor Esposito remains on top form, differentiating fonts to match the spoken dialogue and inner monologue.
With the pace extending somewhat, I am hoping for a big grandstand finish given how I foresee next issue gives up the mysterious organiser of Nancy's troubles and the final issue is the Scooby-Doo trap that finally let these particular pesky kids catch up to their version of Old Man Withers.
Writing – 3.5 Stars
Art – 3 Stars
Colors – 3.5 Stars
Overall – 3.5 Stars
Written by; Anthony Del Col
Art by; Joe Eisma
Colors by; Salvatore Aiala
Letters by; Taylor Esposito
Published by; Dynamite Entertainment