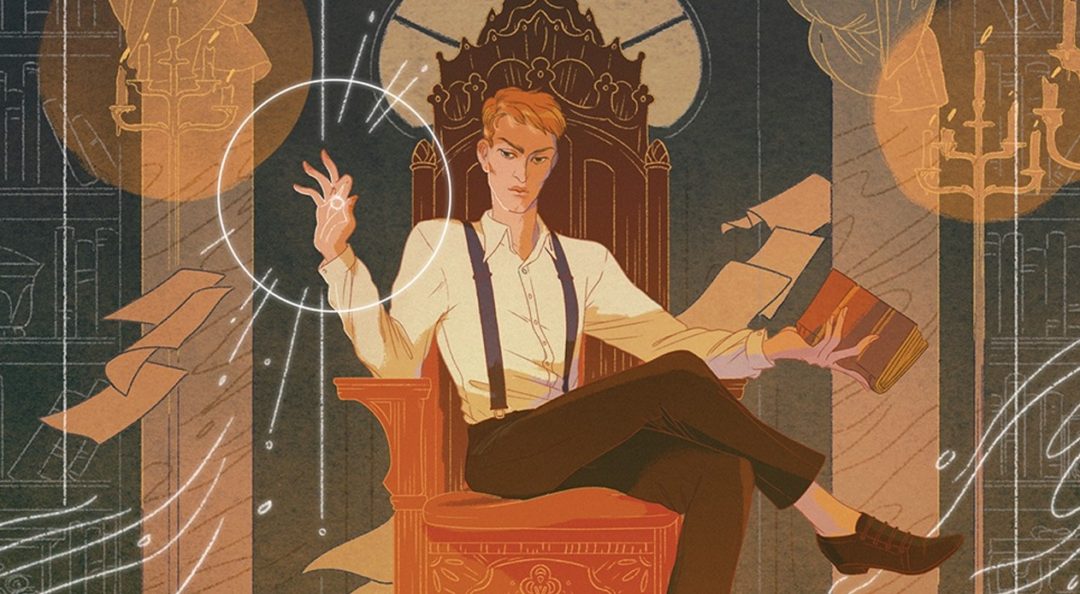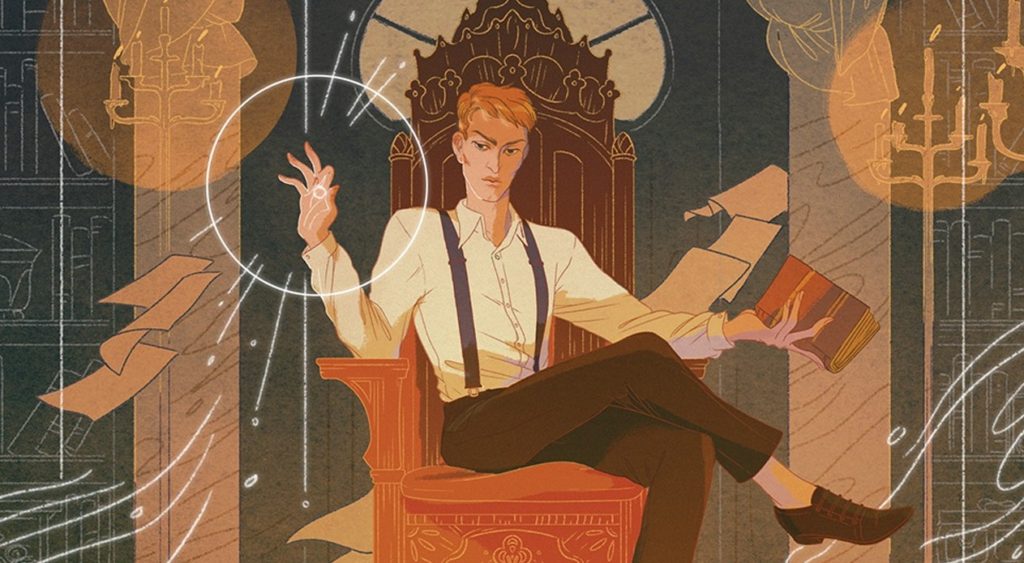 Review: The Magicians #1 (of 5)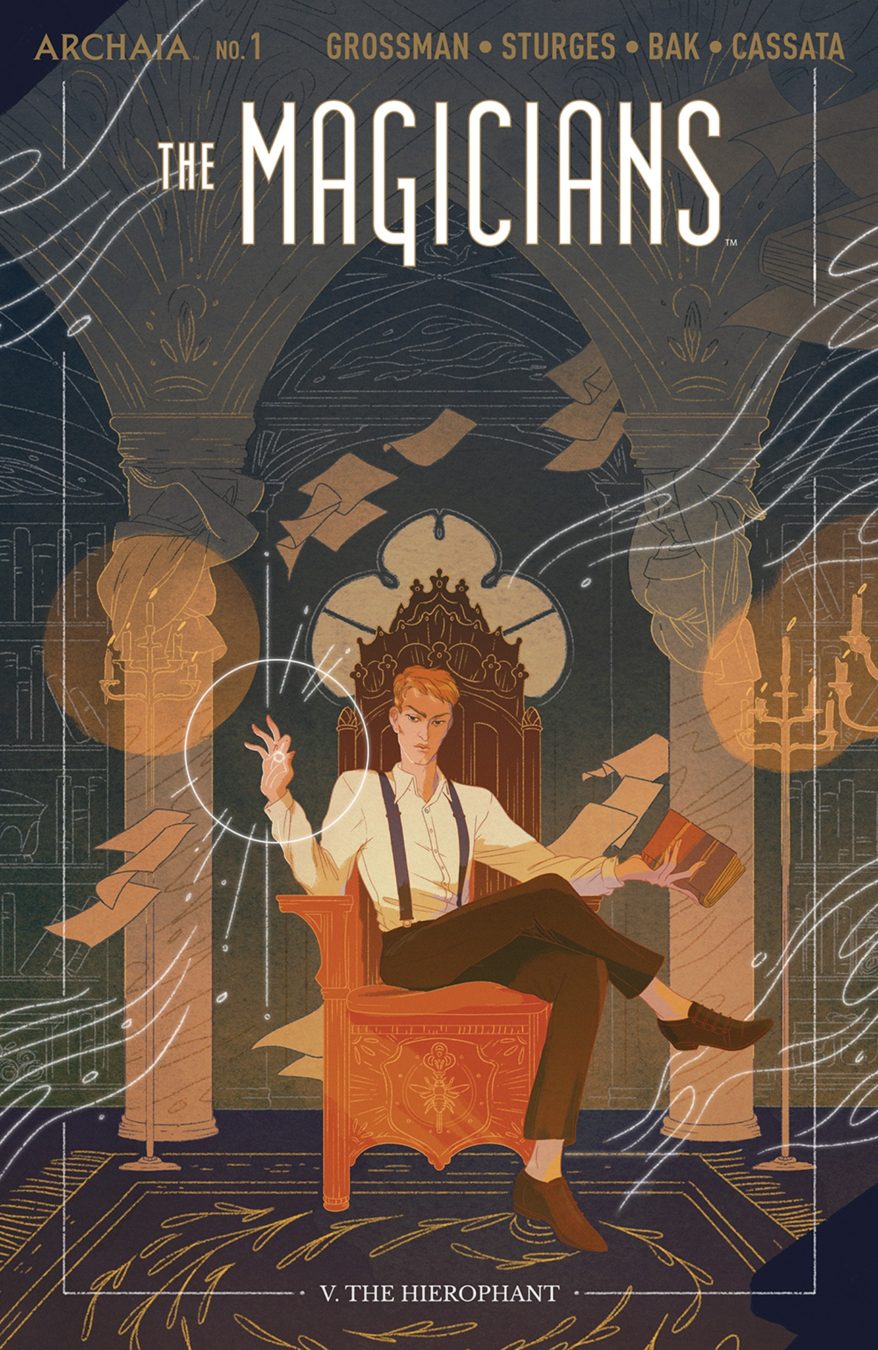 Subtlety advertised as "The Next Generation", this book is set well after events seen in the hit TV  show, of which Mrs H is a fan.  To me, the show is nothing more than a Riverdale  version of Harry Potter; genres which to be honest, carry little interest for me.  Guess its the muggle in me!
Long after Quentin Coldwater has graduated from Brakebills, Dean Fogg welcomes the first class in Brakebills history to include hedge magicians, who are known for being dangerous practitioners of unsanctioned magic.  From there, the book kind of transcends its ideas by turning into the "them versus us" drama that seems staple for any number of fictional colleges, schools or universities.
Lilah Sturges is the writer who gets to chart this new course for Lev Grossman's creation.  Sturgess has been around the comic industry for a number of years, so clearly has an understanding of what it take to make a story work.  With work ranging from superheroes (JSA, Zatanna and Power Girl) to Vertigo (Fables spin-off Jack of Fables). With such an illustrious career it's a shame that Sturges relies on so many standard elements to set the scene for the book.  True, she is a tad strangled by the fact that the book is set in the future, meaning that for fans, there is no immediate recognition for the characters.  With the flip being that she can focus on a new cast with different problems, is that fact enough to generate the buy-in required for a TV tie-in book?
The art is provided by Pius Bak, who like Sturges herself, is no stranger to the world of The Magicians.  Fans of their book The Magicians: Alice's Story will no doubt see similarities in the art.  For newbies, the art can be a little mis-shaped in places, which adds to the confusion.  Granted, apart from Dean Fogg, Bak doesn't fall afoul of the curse of making sure that the art matches the TV show.  In places, Bak's art reminds me a less scratchy Klaus Janson, albeit  with Vertigo leaning when it comes to camera angles.  I think, rather than think of the art as a piece by piece, scene by scene affair, it may be better to look at the greater whole.  That way the storytelling elements may yet deliver a bigger payoff.  Gabriel Cassata delivers a color scheme that could be best described as murky.  Letterer Mike Fiorentino's fonts are equally as uneven as the art.
Sturges and Bak are no strangers to The Magicians; whilst it can be fun spending an extended amount of time in one particular world or genre, there comes a point when you have to question whether there is actually anything new being done.  This possible malaise is not restricted to indie books;  the same argument could be used with Batman where there is yet another Batman vs Bane confrontation going down.  In the interest of fairness, Mrs H, as mentioned a fan of the show, had a look at this book and found it confusing.  So there you have it, on this occasion The Magicians have failed to impress a comic fan and a fan of the TV show, with their almost adult like Harry Potter tricks.
Writing – 3 Stars
Art – 3 Stars
Colors – 3 Stars
Overall –  3 Stars
Written by; Lilah Sturges
Art by; Pius Bak
Colors by; Gabriel Cassata
Letters by; Mike Fiorentino
Published by; Archaia (BOOM! Studios)