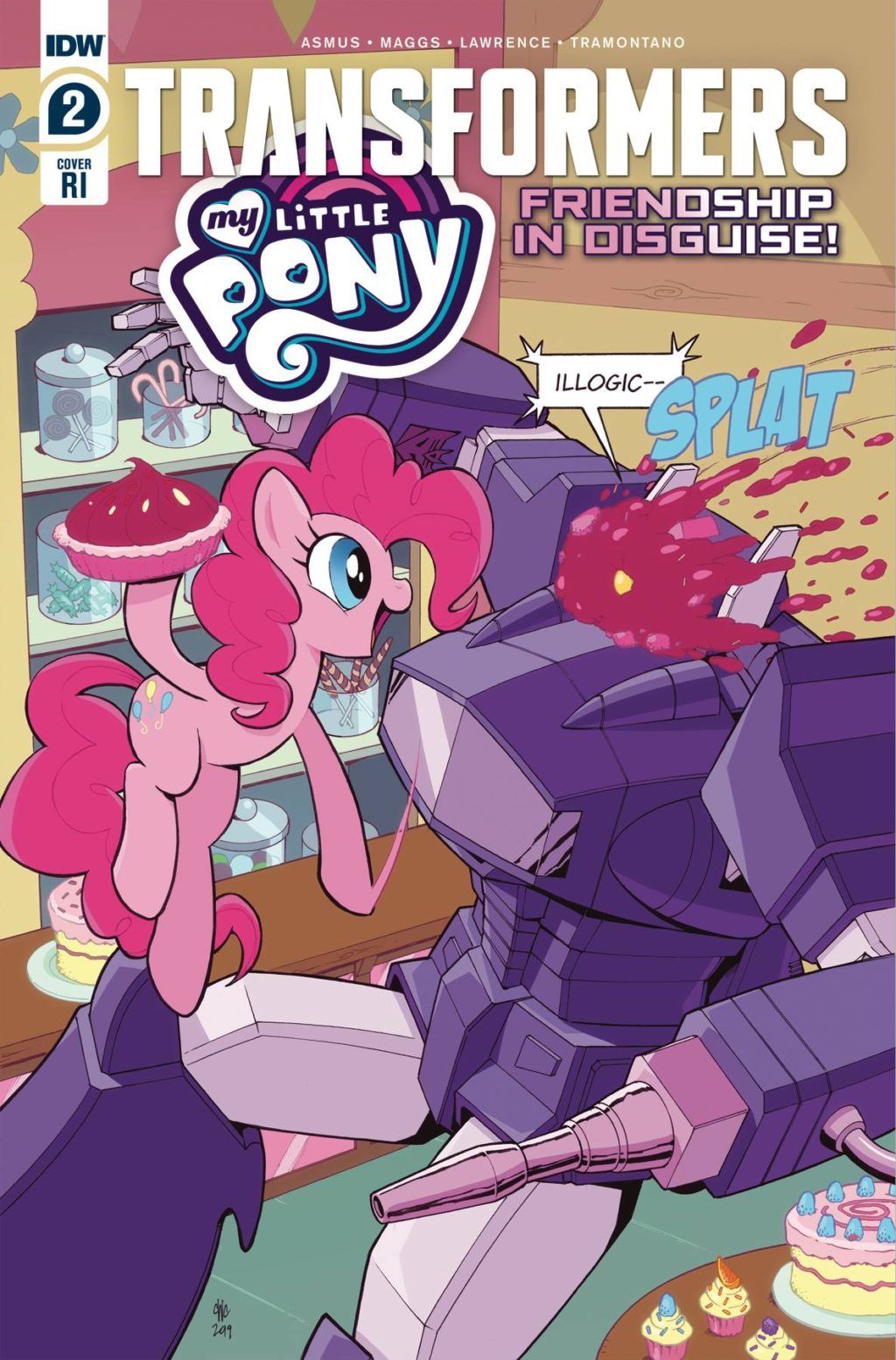 REVIEW: Transformers/My Little Pony: Friendship in Disguise #2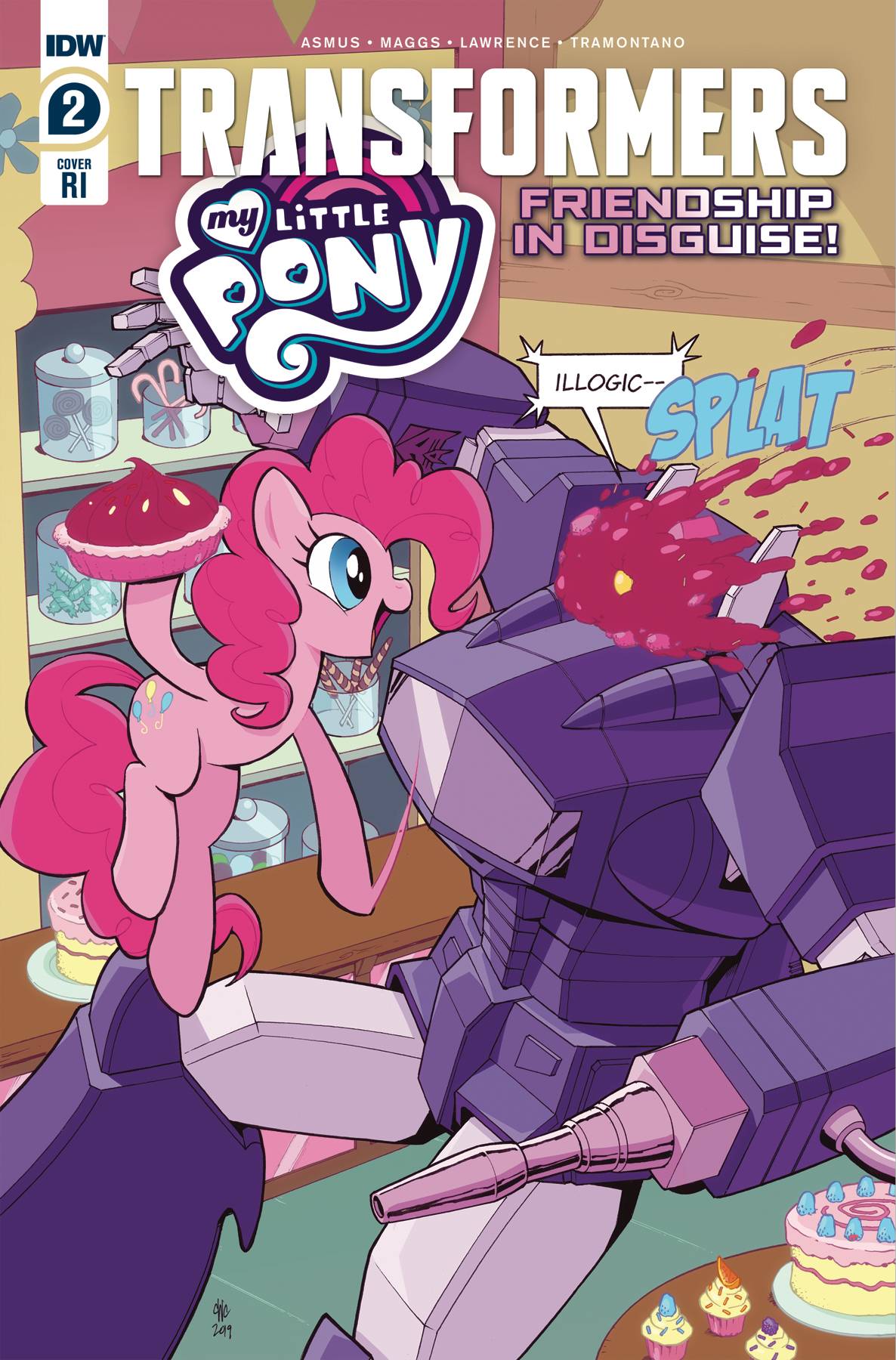 Transformers/My Little Pony: Friendship in Disguise is exactly the kind of nonsense the world needs. Seeing favorite characters given a much lighter tone and being able to show heart and hijinks without worrying about being topical or grim and gritty.

This second issue allows the concept of the crossover to fade and instead focuses on dynamics between individual characters. The first story is by far the greatest we have had thus far with an excellent crossover story with Grimlock and Spike by Ian Flynn and artist Sara Pitre-Durocher.

This story has an excellent buddy-dino dynamic to the story with the dragon Spike hero-worshipping Grimlock. It's always nice to see Grimlock as an able team member and warrior rather than simply comic fodder. Add to it that he is an able leader and mentor here, praising Spike for thinking outside the box in the midst of battle.
There is also a very cool action moment where Spike uses the Arc's engines to take down the Constructicons. Using the classic Autobots homebase as weapon is a fantastic twist. More than anything, seeing Grimlock and Spike battle and bond on so many levels is exactly what a crossover should be all about.
The second story by Sam Maggs and with art by Casey W Coller is also well done. The use of Gauge is a bit disappointing here, as it's always more fun seeing classic characters interacting rather than relative newbies. Gauge is a guest on Pinkie Pie's cooking show which is disrupted by the always hilariously over serious Shockwave.
The story makes absolutely no sense but seeing Shockwave taken down by Kitchen accessories is a lot of fun. The colors for both stories are excellently rendered by Joana LaFuente.
Overall this crossover is progressing nicely, being smart enough not to worry about a larger plot and instead allowing for characters interactions to take the spotlight. 
Writing: 4 of 5 stars
Art: 4.1 of 5 stars
Colors: 4.2 of 5 stars
Overall: 4.1 of 5 stars
Writers: Ian Flynn and Sam Maggs
Artists: Sara Pitre-Durocher and Casey W Coller
Colors: Joana LaFuente
Publisher: IDW Publishing