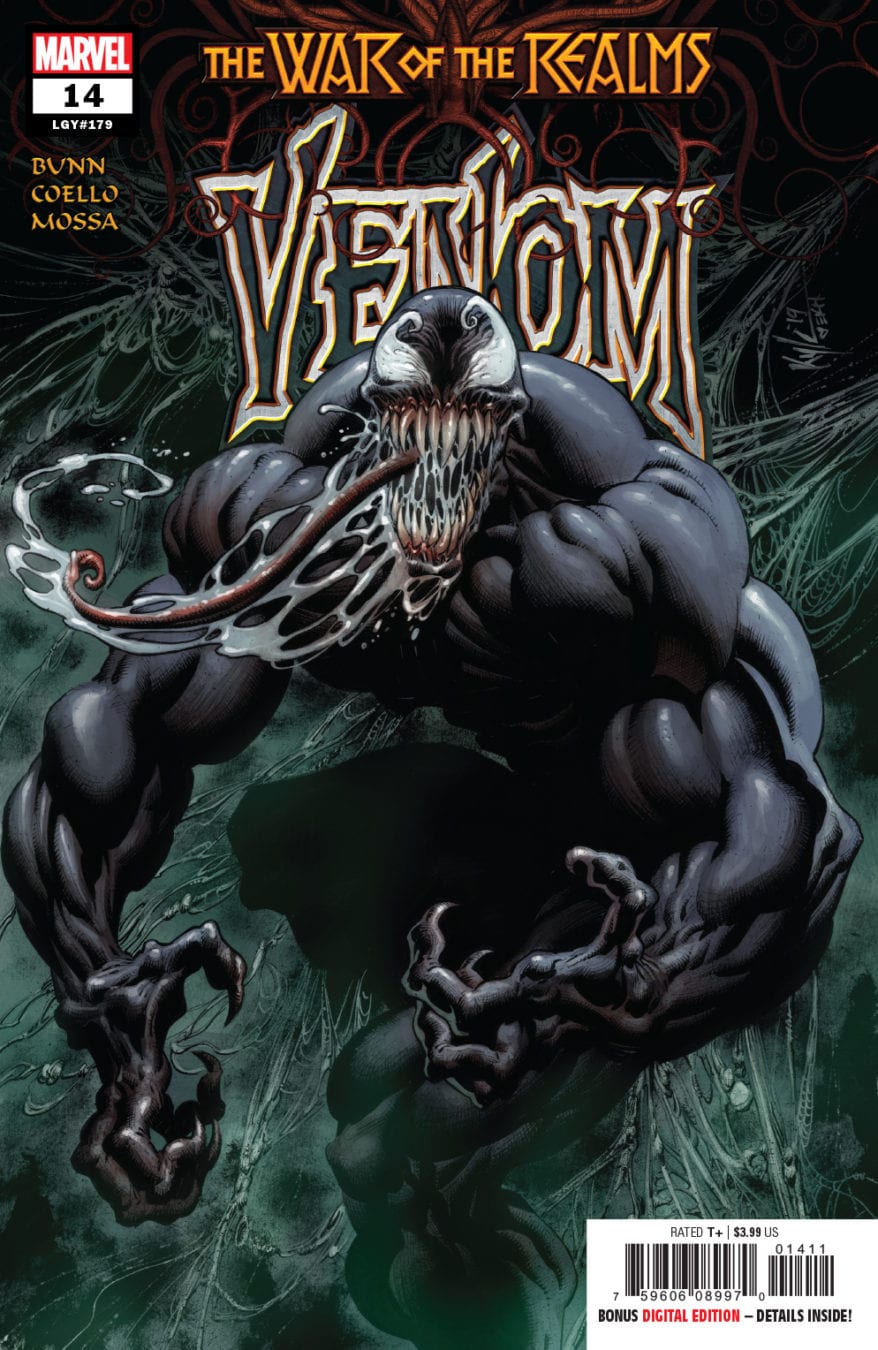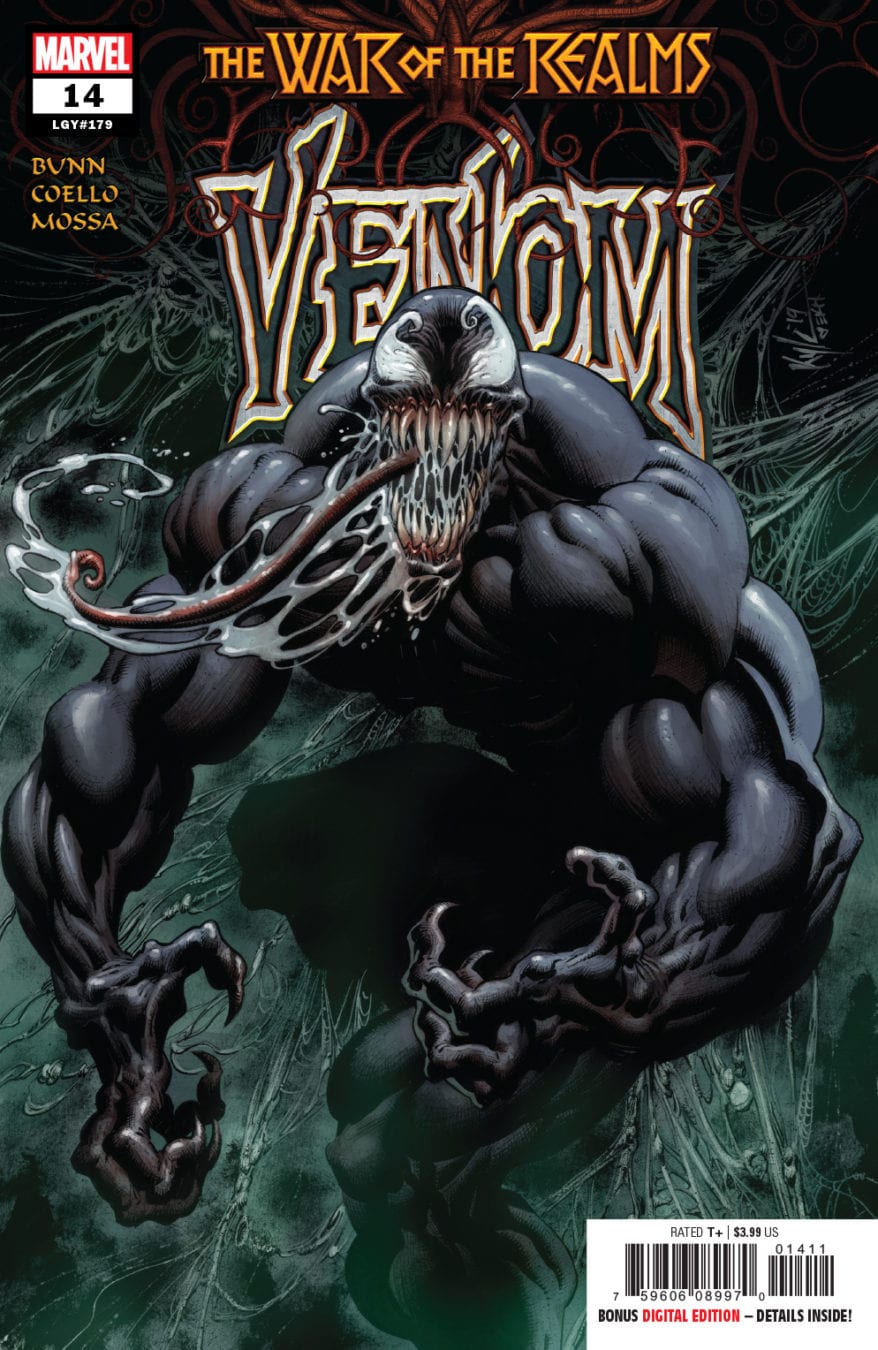 Synopsis:
The dark elf king Malekith along with his followers have brought down nine of the ten realms. What's left? Midgard, Earth. He's planning to attack the last realm standing! After opening a portal to earth frost giants and dark elves roam the streets. Eddie Brock and his son Dylan have just arrived. Eddie is no longer bonded with venom and must fight his way through Malekith's army. Can Eddie survive and protect his son with the dream stone given to him by one of the war witches?
The creative team:
Cullen Bunn begins this issue with Dylan sitting alone in an empty building, hiding from the monsters that ravage New York. He's got Eddie learning how to use this new suit, which, though resembles his symbiote infested body, is different. A lot of great action and a fresh take on the Eddie Brock, superhero persona. It's fun to watch him in action as he realizes what makes the suit work. Great stuff includes the battle between Eddie and Jack O Lantern also Eddie channeling his psyche into the suit to make it work.
Iban Coello is all over the place in this issue as Venom unleashes holy terror on the monsters who've invaded his home. Some incredible panels which are all over the place in a frenzy of ink and color. It gives this story the heightened tension needed for our hero to shine. Highlights include the splash where Venom picks up the tank and the scene where Jack O Lantern and associates' gang up on Venom.
In Conclusion:
What an exciting issue. Action fans can ask for no more once they pick up this issue. It's page one to the very end and keeps our adrenalin pumping throughout. They keep us guessing with the way the new suit doesn't quite work as well as the Symbiote suit and Eddie has to figure out new ways to make it work. A little sub plot that keeps us on our toes and makes this title more interesting. A great addition to the war of the realm's saga. It will make any new readers as well as die-hard fans want to get the next issue! ***1/2 (8.7 rating)
[yasr_overall_rating size="large"]
Writer – Cullen Bunn
Art – Iban Coello
Colors – Andres Mossa
Letters – VC's Clayton Cowles
Publisher – Marvel